When US Vogue's September issue first hit shelves, there was one advert that stood out.
The mystery ad featured the silhouettes of plus-size women, along with the hashtag #PlusIsEqual and a simple sentence: "It's time for change."
Plus-size fashion retailer Lane Bryant eventually came forward as the company behind the intriguing image, and now they've revealed the faces behind those beautiful bodies.
The Vogue image was part of Lane Bryant's wider #PlusIsEqual campaign.
The campaign's site reads: "67% of US women are size 14-34. But they're underrepresented on billboards, magazines, TV… everywhere. We believe all women should be seen and celebrated equally."
On Tuesday, the brand tweeted an image of five of the plus-size models involved in #PlusIsEqual, along with the words: "It's us. It's on. It's time to represent."
The ladies behind #PlusIsEqual will be "taking over" Times Square in New York on Monday in order to inspire body confidence among the public and promote diversity in the media.
On Twitter, Lane Bryant has also hinted that New York Fashion Week will be getting some body image love, too.
The #ImNoAngel advertisements featured prominent plus-size models including Ashley Graham, Marquita Pring and Candice Huffine and set out to prove you don't have to look like a Victoria's Secret Angel to be smokin'.
Judging by the response on Twitter, we think they succeeded.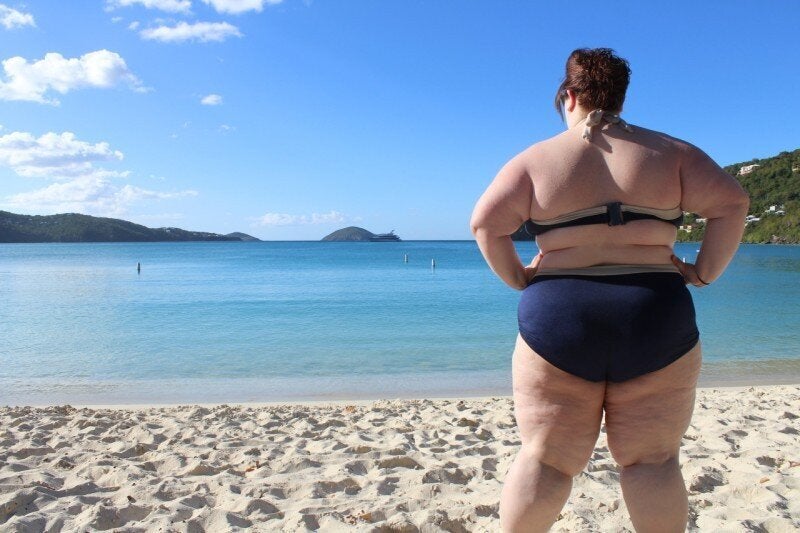 We Exist: Diversity In Plus Size Bodies