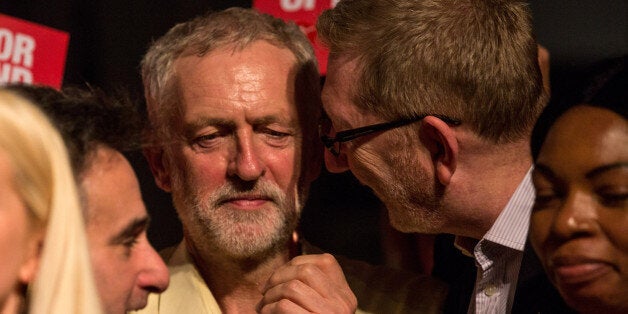 Jeremy Corbyn has said he is "looking forward" to becoming leader of the Labour Party, despite several senior figures indicating they would refuse to serve in his shadow cabinet.
The veteran leftwinger was greeted by hundreds of cheering supporters in his Islington constituency at the final rally of his leadership campaign on Thursday evening.
Len McCluskey, the leader of Britain's largest trade union, told the rally Corbyn's rivals to succeed Ed Miliband made him want to slit his wrists.
Introducing Corbyn at the North London event, the Unite general secretary said the Labour Party establishment had been "shaken to its core".
"I'm going to share with you a secret," McCluskey joked. "About 17 weeks ago, I was listening to the debate. I was listening to Liz [Kendall], I was listening to Yvette [Cooper]. I was listening to Andy [Burnham]. I kind of reached for the nearest, sharpest, object so I could slit my wrists. Because the the blandness and the sameness of that was something that was depressing."
He added: "And then Jeremy arrived on the scene and gave us something that electrified everybody."
The result of the leadership contest will be announced on Saturday. Corbyn is widely expected to win. It is an outcome barely anyone would have predicted when he entered the race.
Corbyn has held 99 public meetings across the country over the course of the campaign. And the rally in his constituency marked 100 days since he got onto the ballot.
But he told his supporters the outcome of the leadership campaign was just the beginning not the end. "This inspiration that's been the last 100 days doesn't end on Saturday. Saturday is simply one staging post in it," he said.
"We change politics in Britain, we challenge the narrative that only the individual matters... and instead we say the common good is the aspiration of all of us."
He told ITV News that he was "looking forward to working with colleagues" in Labour. However several senior figures, including Kendall and Cooper, have indicated they would refuse to serve in his shadow cabinet due to his leftwing policy positions.
"I'm not worried at all," he said about the prospect of leading the party. "I'm looking forward to it because we have a big job to do. A big job in exposing the Government's austerity programme and what it is doing to the poorest and vulnerable in our society and their bill on welfare reform, their bill on trade union issues and the way in which they actually systematically slicing up public services in Britain through massive cuts in local government grants."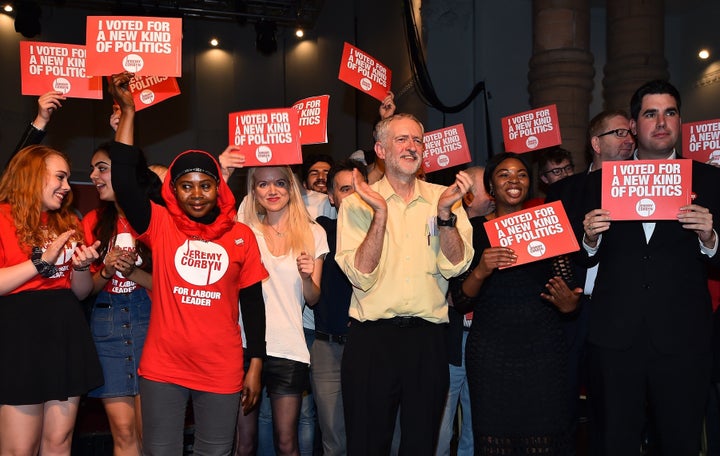 Speaking to Channel 4 News as he attended the rally last night, Corbyn said: "I've had many discussions with colleagues in Parliament over the past few days. There are many there who do not agree with many of the ideas I've put forward. I fully understand that.
"They also understand that whoever is elected leader - and we don't know who it's going to be - has a mandate that has come from the widest franchise there's ever been for a Labour Party election. So there's going to have to be some quite serious discussions about the way we do our economic policy and a number of other things."
Corbyn said he was "extremely confident" of being able to build a shadow cabinet. He said: "I've had many discussions with people already about how we are going to take these things forward."
Pressed over whether he had people in mind for the most senior posts like shadow chancellor and shadow foreign secretary, he said: "Of course. There's lots of things in my head, including that."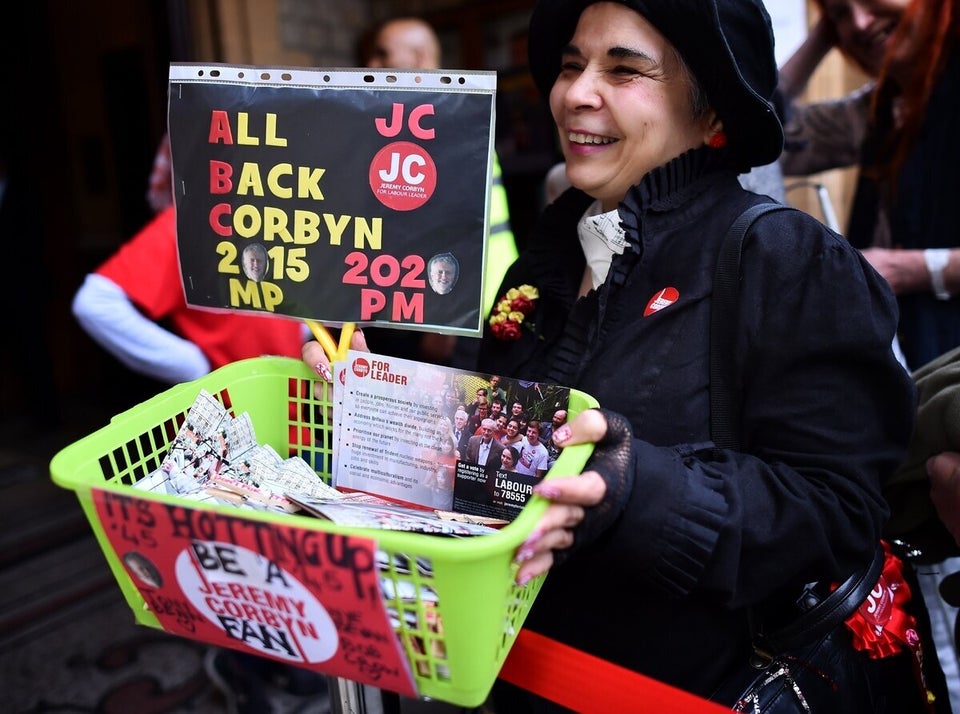 Jeremy Corbyn supporters
Related