In the latest in our WISE WORDS interview series - where stars from a whole range of fields share the important life lessons they've learned along the way - we're posing some of the big questions to 'Scorch Trials' star Thomas Brodie-Sangster.
In 'Scorch Trials', the second chapter of the Maze Runner series, he co-stars alongside Dylan O'Brien and Ki Hong Lee, Aiden Gillen and Patricia Clarkson. Thomas and his fellow Gladers must now battle the outside world after defeating The Maze in the first film, and it takes them on a journey as filled with peril as anything they encountered inside.
Still only 25, Thomas Brodie-Sangster is a screen veteran who can chalk up 13 years in the industry. His sweet face is still familiar from his childhood roles in 'Love, Actually' and 'Nanny McPhee', but talking to him, he's clearly a wise head on young shoulders, and he shares what keeps him grounded when his life has been so different from other men his age...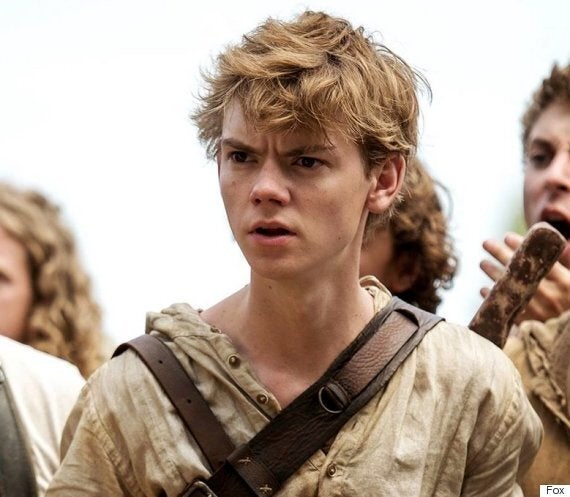 Thomas Brodie-Sangster stars in 'The Maze Runner: Scorch Trials' in cinemas this week
What do you do to switch off from the world?
I don't remember the last time I was on Facebook. The only reason I tweet is when I'm told to. My head is pretty crowded with everyday stuff, though. I go for a motorbike ride. When you put the helmet on, you're in your own world. And to ride safely, it's the only thing you can think about.
How do you deal with negativity?
Don't focus on it, or deal with it. I think if you focus on the negativities in life, that's all you ever encourage to come your way.
When and where are you happiest?
Around the people I love, my family, my girlfriend. I love music. I don't see enough live music, but I love Spotify, trying new music, discovering new artists.
What's the best piece of advice you've ever been given?
I really haven't been given any. They let you grow, experience things, and I think that's the best way of learning, and I've felt the same way with people younger than me. I find it patronising. I've been doing this work for 15 years, but I don't think it makes me an expert. It's all open to interpretation. Someone can turn up completely fresh, and find something completely new. And that's what's great about it, too.
What has been the hardest lesson you've learned?
I'm quite good at letting things go, that's part and parcel of being an actor. Over half the stuff I go for, I don't get, but it's all part of the job. You have to be used to rejection.
I started when I was ten, and I was rejected the first job I went for. I think it was 'Harry Potter'. I was annoyed for a couple of days, but I understood it. And the next time I went for something, I just went up for it, did my best, and then let it go. There was nothing else I could do, and that's what I do now. I was lucky to learn that pretty quickly.
I didn't really know what I was going to do if it all failed, I just liked acting because it felt really grown-up, different to what other people my age were doing. I just felt responsible, and I had things to do.
What would you tell your 13-year-old self?
I would say, keep doing what you're doing.
What 3 things are at the top of your bucket list?
Get a pilot's licence, and a plane, and fly it.
I've travelled around a bit, but there are still loads of places I want to see, so all of them. I don't pine for anything else in particular.
What do you think happens when we die?
I don't know, and I don't think anyone else knows, either.
When do you feel a sense that we live in the presence of something bigger than ourselves?
I felt it at the Grand Canyon - places of natural beauty that make you feel small, insignificant, but also huge.
What do you try to bring to your relationships?
My family and my friends.
What was the last good deed or act of kindness you received?
All the time. I'm always aware of kindness, even if it's just being served a drink, or given that ... (Thomas points to a try of sandwiches on the table)... a nice man came to my door. I'm always appreciative of the small things in life.
Thomas Brodie-Sangster appears in 'Maze Runner: The Scorch Trials' in UK cinemas now. Watch the trailer below...
Popular in the Community