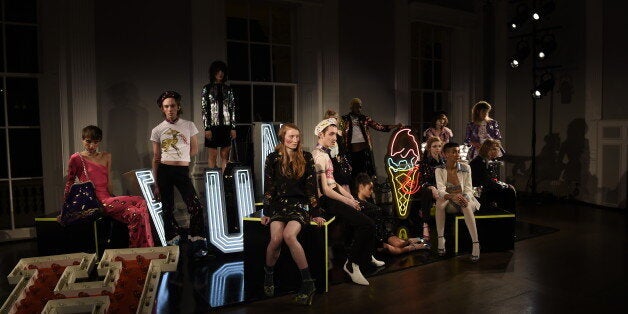 It's impossible to know how many young, talented designers have been chewed up and spat out by the fashion industry.
The most successful will see their products grace the pages of Vogue while celebrities scramble to be pictured with their latest handbag slung over their shoulders, or snapped wearing their dresses. But for every success story, there are a hundred designers whose visions we never see, whose dreams and drawings remain undiscovered and who simply aren't able to generate the exposure and finances required to take their businesses to the next level.
That's where Fashion East comes in. The not-for-profit organisation, which celebrates its 15th birthday this year, was founded by journalist and PR guru Lulu Kennedy, "Basically, what we do is select designers we believe in the most and who need some support and then we give them sponsorship, a show, advice and mentoring," explains Kennedy. "We give them a small bursary as well, which doesn't get very far. The equivalent would be a music industry showcase."
Designers like Richard Nicoll, Roksanda Ilincic, Holly Fulton, Jonathan Saunders and Gareth Pugh are just some of the designers who have flourished and evolved under the guidance of Fashion East.
Kennedy sees her protégées as children who she'll nurture and advise before sending them out into the big, wide world of fashion. "I'm just a foster mum," she explains. "The designers are with me for one or two seasons and then I let them go. I can't grant them wishes. They make things happen. They've got to put the work in,"
So how exactly does Fashion East help its chosen few? Designers are given a bursary, use of a venue, a complete catwalk production show package, professional catwalk photos and video footage. For one season, they're mentored by Kennedy and taught about PR by her crack team of PR professionals, and are taken to a sales show room in Paris for the opportunity to showcase their work to the world's top fashion buyers.
The selection process is tough. Unsurprisingly, spaces are limited – the organisation works with just three womenswear designers and three menswear designers each year – and potential candidates, who must not have been running their business for more than three years, start by submitting an application form which requests information on their vision and goals along with their career history.
If they're lucky enough to make it onto the coveted shortlist, they must then submit samples of their work and attend a meeting with Lulu, who will decide with her panel members which designers will make the cut.
One of the organisation's success stories is 24-year-old Mary Benson, a bespectacled (and achingly cool) designer who grew up on one of Leeds' toughest council estates.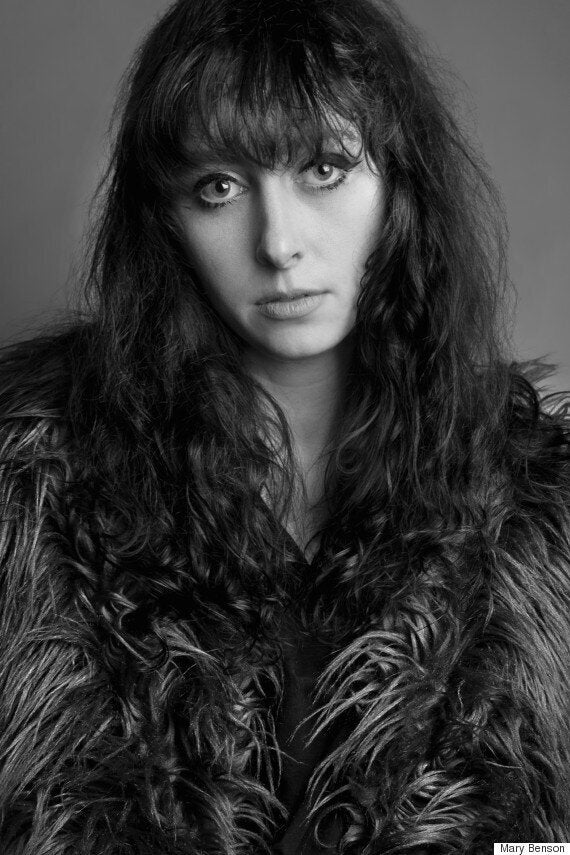 Benson discovered her calling after being given a sewing machine when she was 15. While her fellow teenagers were getting drunk on cheap cider and hanging out on street corners, she was earning extra pocket money by making handbags and clothes, which were sold to friends.
Before she was out her teens, Benson's designs had been stocked in Leeds' top boutiques and she'd appeared on the TV series Mary, Queen of Shops. After making enough money to cover the cost of a fashion degree at the University of Westminster, Benson applied to Fashion East.
The lights went up on her first runway show this spring, and her designs have already proved a hit with celebrities like the likes of Rita Ora, Paloma Faith and Radio 1 DJ Gemma Cairney. Like most of the designers Fashion East works with, for Mary, it's not about the glitz and the glamour. It's about making a living doing what she loves most, and having the opportunity to bring her vision to the wider world. And thanks to Fashion East, she's doing exactly that.
Related