A council have ordered parents to remove a Wendy house from their front garden, after the family were told they needed planning permission for the structure.
Michael Heron, 26, and Jenna Hulme, 25, bought the £239 play house for their daughter Remie, one, and son Jacob, four, but bosses at the council rejected the application and have argued the size and prominent setting is not acceptable.
The couple were told to apply for permission for the 5ft 7in play house from the council after First Choice Homes Oldham received a complaint.
They complied but their application was refused.
"Jenna was in tears when she found out and apparently now they can force us to remove it." The couple bought the Wendy house for their son's fourth birthday and it has been up in their front garden since May 2015.
Heron received an email in the last week of June informing him a complaint had been made and asking the family to seek permission from the council.
The couple completed the application form for planning permission and sent it off, however the council rejected the application on the grounds that the play house is placed in their front garden.
Heron argued because they don't have a back garden, it's the only safe place for the children to play outdoors.
A council spokesman said two objections were received regarding the Wendy house.
"The proposed development would not improve the economic, social and environmental conditions of the area and therefore does not comprise sustainable development."
One of Heron's neighbours said they were also baffled at the request to take down the Wendy house.
Councillor Dave Hibbert, Oldham Council's cabinet member for planning, said while he had "sympathy" for the family, Government legislation charges them with protecting the visual appearance of the area.
Even after the refusal, Heron has vowed not to take it down unless he is "forced to".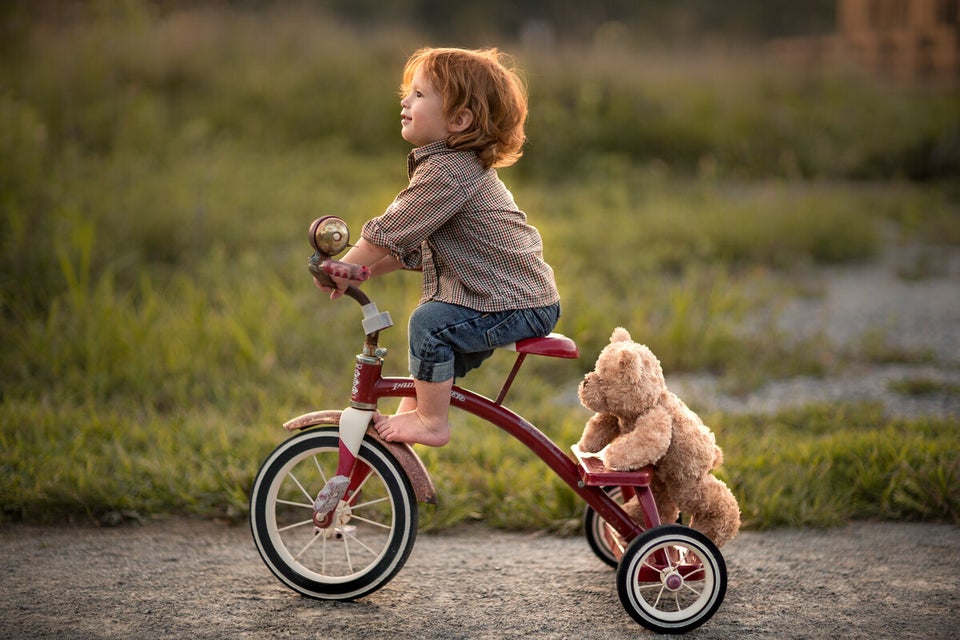 Dad Photographs Kids Playing Outside In Summer