Poor diet is now the biggest cause of early death around the world, a study has shown.
According to health experts, 21% of global deaths are caused by unbalanced diets which lack fruit and vegetables, and are rich in red meat and sugary drinks.
The study shows a dramatic change in risk-factors since 1990, when child and maternal malnutrition, unsafe water, sanitation, and lack of hand washing were the leading risks for death.
Nowadays, many deaths worldwide are caused by preventable risk-factors such as bad diet and high blood pressure.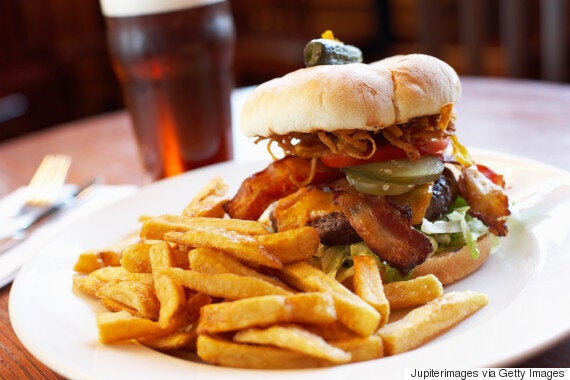 They observed 79 risk factors in 188 countries, between 1990 and 2013, and found that the top risks were from poor diet, high blood pressure, smoking, high body mass index (BMI), and increased blood sugar levels.
These risk factors contributed to nearly 31 million deaths worldwide in 2013. An increase from 25 million deaths in 1990.
Researchers believe we now need to learn from this and can amend our lifestyle choices in order to reduce the risk of early death.
"There's great potential to improve health by avoiding certain risks like smoking and poor diet as well as tackling environmental risks like air pollution," said Dr Christopher Murray from the Institute for Health Metrics and Evaluation (IHME), which led the study.
"The challenge for policymakers will be to use what we know to guide prevention efforts and health policies."