A woman has been banned from ever owning a pet again after she buried a starving puppy alive in what has been described as one of the most "horrific" examples of animal cruelty witnessed by the RSPCA.
Michelle Brown, from Southampton, was disqualified from keeping animals for life and given a 12-week suspended prison sentence at Southampton Magistrates' Court on Wednesday, September 9.
The emaciated Staffordshire bull terrier crossbreed call Narla was found on the brink of death, whimpering inside a cardboard box that was also covered by a bin bag, by a dog walker in a ditch next to a children's play area in June.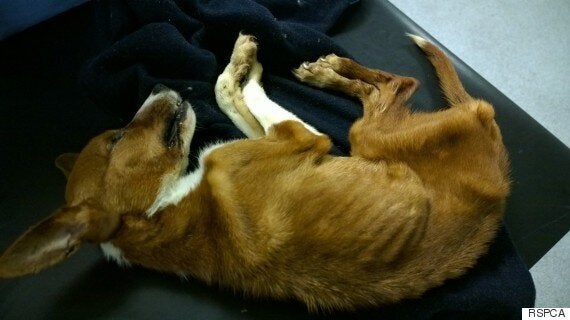 Narla was a 'bag of bones'
The dog walker found the neglected animal after her pets began to sniff excessively at a spot next to some bushes.
The woman immediately called for the help of a young man nearby, who climbed down into the ditch.
In the ditch, there was a pungent smell. A bin bag was wrapped around a cardboard box, with Narla's dying, skeletal body inside.
The Staffie cross was collapsed and so emaciated she couldn't even lift her head.
The woman that found her took her home and gave her water which she immediately threw up and she had to be rushed to the vets for emergency treatment.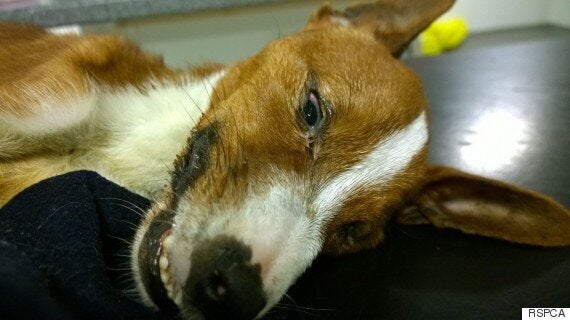 Narla's condition was so appalling she had to be put down
There, the vet deemed her condition and suffering so severe and extreme that the sad decision had to be made to put her to sleep.
RSPCA inspector Penny Baker, who led the investigation, said: "This is honestly one of the most bizarre and horrific cases I have dealt with in my whole career at the RSPCA.
"Narla was a bag of bones and had not been taken to the vets. This was a severe case of neglect.
"We hope this case sends a message to people that not only will cruelty of this nature never be tolerated but it comes with a penalty."
Brown, 28, of Jessica Crescent, in Totton, admitted neglecting her puppy, believed to be a Staffordshire bull terrier crossbreed called Narla, to the point of death - an offence against section 4 of the Animal Welfare Act 2006.
Also on the Huffington Post UK: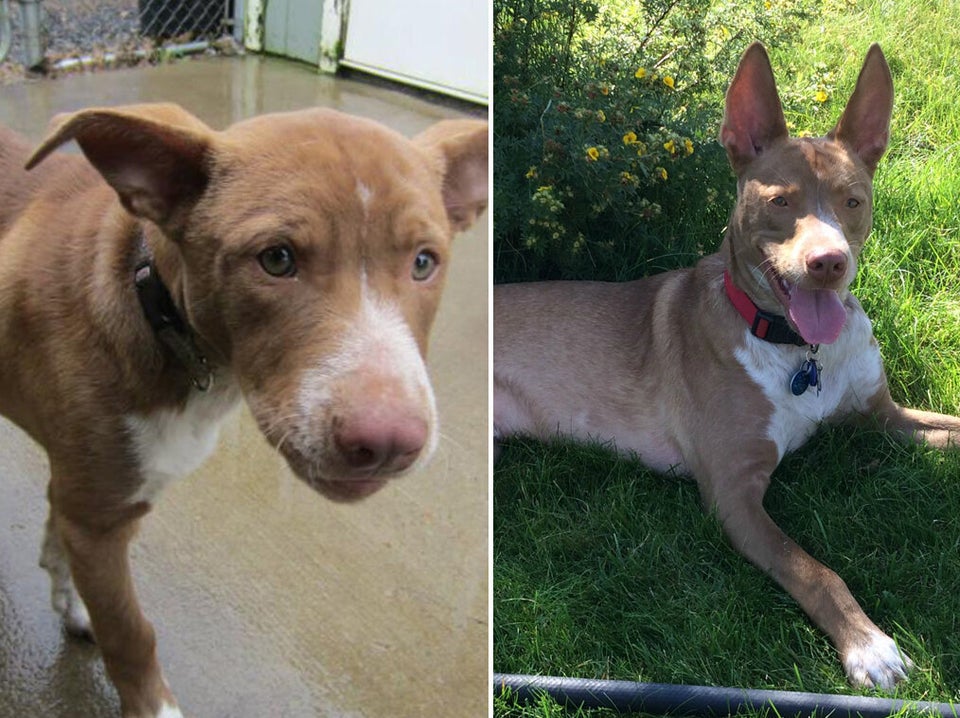 Dogs Before And After Adoption