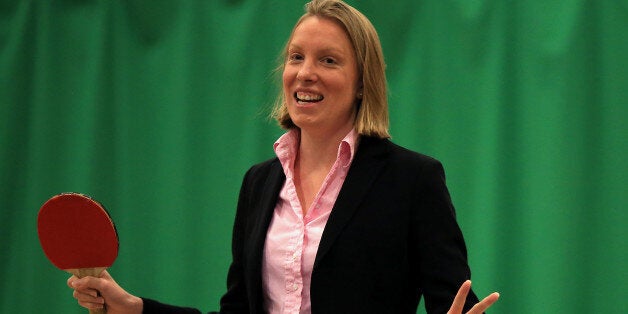 Sports Minister Tracey Crouch is pregnant, The Huffington Post UK has learned.
The 40-year-old MP, who was promoted to the Government after David Cameron's general election win, will have the baby next year.
The MP for Chatham and Aylesford will become the first ever Tory minister to take maternity leave, when she takes time off towards the end of 2015.
Ms Crouch swiftly made an impact soon after her appointment in May, urging reform of FIFA and declaring England may have to quit the football body to force Sepp Blatter to stand down.
But she will be breaking new ground for a Conservative minister in taking maternity leave.
Despite there having been scores of women in Margaret Thatcher's and John Major's governments, none had children while in office, a reflection itself of the scarcity of younger female ministers.
But even in the 2010 Tory-Lib Dem Coalition, not a single Conservative minister had children while in Government. Several Lib Dems did, including Jenny Willott and Jo Swinson.
The first British minister ever to take maternity leave was Yvette Cooper, who took time off as a Health Minister in 2001 on the birth of her second child.
She has since complained about the way she was 'cut off' by Whitehall officials during her second spell of maternity absence, saying staff at the Department for Communities were 'very unsupportive'.
Rachel Reeves hit back earlier this year when a Tory backbencher doubted whether she could give her job her 'full attention' by taking maternity leave.
Downing Street distanced itself from Andrew Rosindell after he declared of Ms Reeves: "I don't want to say someone who is having a baby is not eligible to be a cabinet minister, but I certainly think perhaps the demands of that particular job will require someone to give it their full attention."
Yahoo! CEO Melissa Mayer sparked a social media backlash recently when she announced that she would be taking just two weeks off work to have her twins.