Will Young put on a colourful show in London over the weekend when he treated fans to something a little bit different at the capital's G-A-Y club.
The singer was at Heaven to promote his recent No.1 album '85% Proof' and was evidently on a mission to make it a show to remember.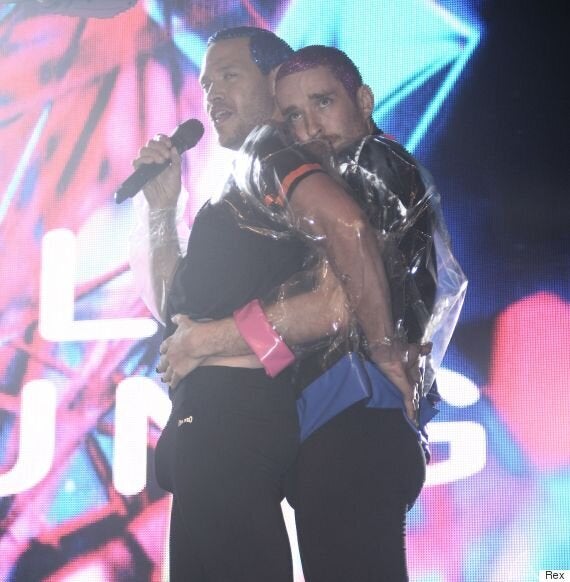 After taking to the stage in what looked like one of Gaga's cast-offs, it wasn't long before Will had stripped down to a tight pair of boxer briefs.
Let's just say that fans in the front row weren't disappointed.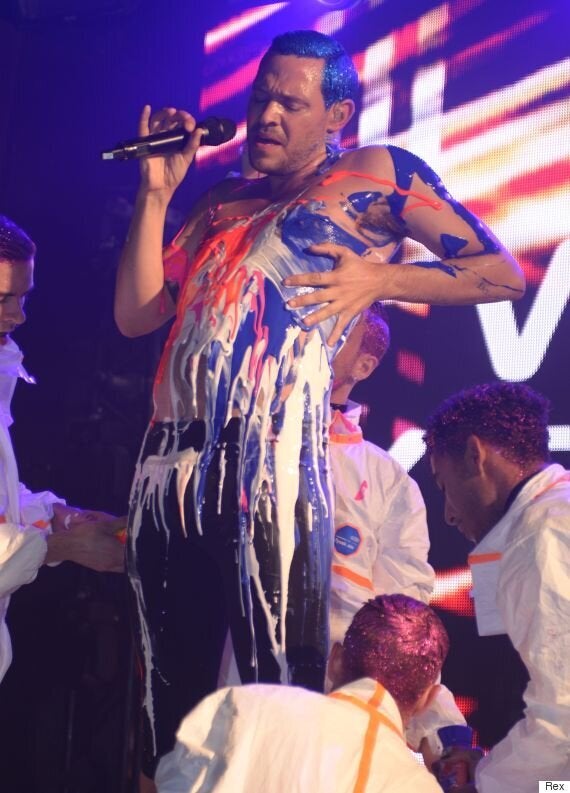 But, obviously realising his outfit was missing that certain something, Will's dancers then proceeded to squirt paint all over him.
Throw a load of confetti into the mix and well, we doubt even Kylie could top that in the camptastic stakes.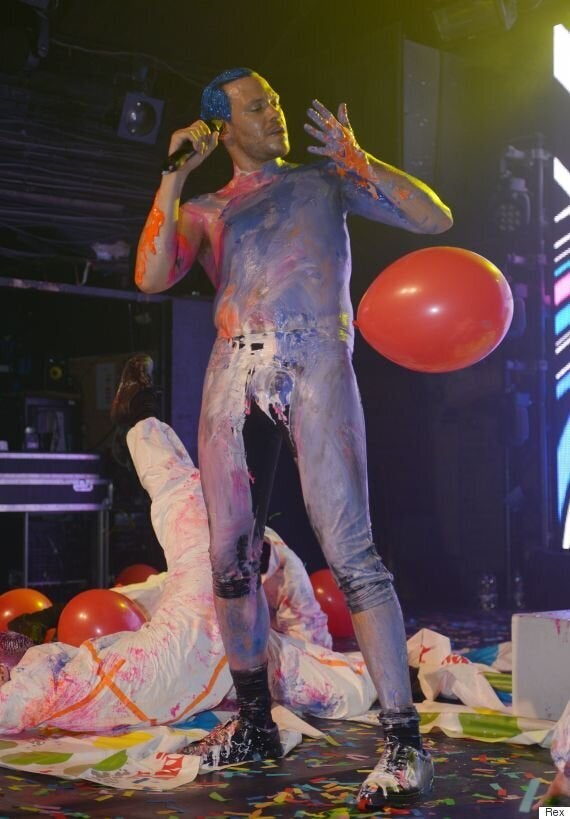 Talk about painting the town red, white, blue, yellow...
Taking note that menswear catwalks had been filled with them for the past couple of years, Will said wearing them made him feel 'manly'.
"Honestly you wouldn't believe how free and manly you feel in a skirt," he told the Telegraph.
"Don't go for highly feminine colours. Rummage around vintage shops or just walk into Gap. And Muji is great for simple styles for the smaller man."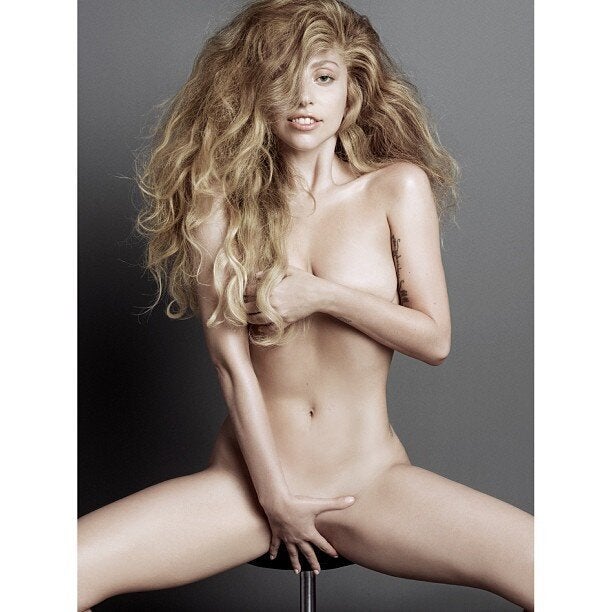 Celebrities Who've Stripped Naked (NSFW)
Popular in the Community