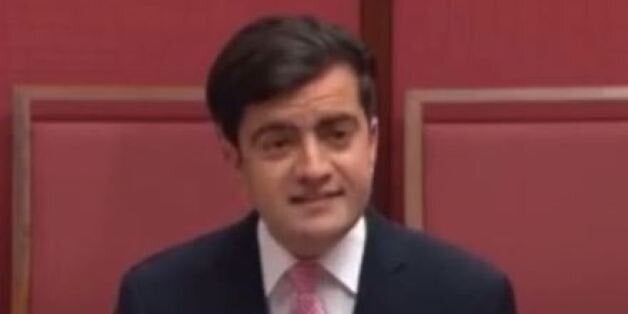 Every now and then pop culture meets politics, and it very rarely goes well. This time, however, we're just in awe.
The entire state of Australian politics has been turned on its head over the past few days, and during a period of quiet reflection over the state of his nation's government, New South Wales Senator Sam Dastyari decided to read out a sombre rendition of Taylor Swift's 'Blank Space' to his peers.
"The problem with all these references is that they're kind of from the seventies, eighties, and early nineties," Dastyari told the Senate. "I just do not think they are really relevant to the debate we are having as a nation now."
"But I will tell you who is relevant: Taylor Swift," he added. "And in Taylor Swift's poetic, beautiful, and - I think - touching song, 'Blank Space', which really is a modern soliloquy on the Liberal Party, she says-"
At this point, Dastyari was interrupted by jeers from his fellow senators, prompting him to say "I'm quoting a poet here. I notice that other senators are laughing. I just do not think they are treating this with the respect that it deserves.
"Magic. Madness. Heaven. Sin. Saw you there and I thought oh my God, look at that face. You look like my next mistake. New money, suit and tie. I can read you like a magazine. Ain't it funny, rumours fly. And I know you heard about me.
"So it's gonna be forever, or it's gonna go down in flames. You can never tell me when it's over, if the high was worth the pain.
"What we have here is a government in crisis, a government in dysfunction and a government that has completely fallen apart. What have they done? What is the decision they have made?
"They are prepared to throw anything or anyone overboard simply to protect their own political hides. But, frankly, they think the problem has been the delivery of the message. The problem is in the message itself."
We think Tay-Tay would be proud. We're just looking forward to hearing Jeremy Corbyn sing 'Bad Blood' at the despatch box.
And it's not even the first time T-Swizzle has been quoted in Australia's parliament. Back in June, Attorney-General John Elferink in June used lyrics from Shake it Off quite seriously.