If 'Top Gear' bosses are wondering how they're going to keep their audience happy following the departure of Jeremy Clarkson and co, their new host Chris Evans thinks he knows what to do, apparently - make it a live broadcast!
READ MORE:
The Sun reports that the extrovert broadcaster wants to shake up the show's format, using the same skills of dealing with live television as he does on 'TFI Friday', which is also due a return following its one-off special earlier in the year.
The newspaper quotes a 'Top Gear' source saying, "Chris thinks his speciality is as a live broadcaster.
"He always loved the buzz of TFI Friday going out live and likes the idea of bringing that to Top Gear."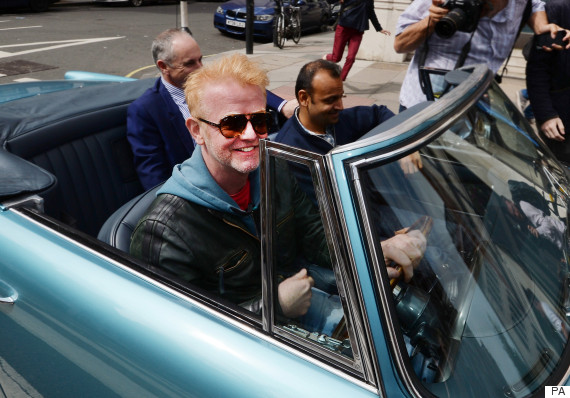 Chris Evans wants to shake up the format of his new motoring show
According to the Sun, this could include live broadcasts from locations where Formula One Grand Prix races are taking place, because Chris is such a huge fan of the sport.
No doubt BBC bosses are keen to keep their new signing happy, following the much-reported sacking of Jeremy Clarkson in March, accompanied soon after by the exodus of James May and Richard Hammond. This trio are set to launch a big-budget car show on Amazon Prime, despite a rival Netflix boss claiming they're not worth the huge amounts that have been talked about.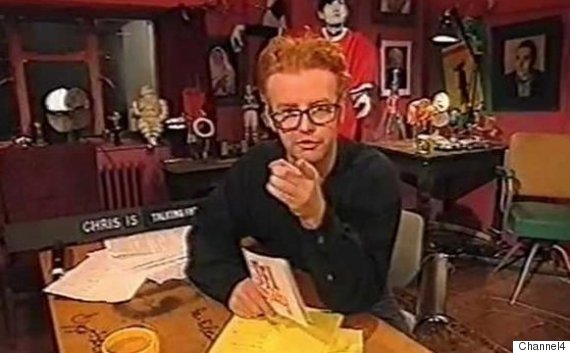 In his element - Chris Evans at the helm of Channel 4 live show 'TFI Friday'
Chris's new boss, BBC Two controller Kim Shillinglaw, said recently that 'Top Gear' would be a very different show in its new format.
She told the Edinburgh TV Festival that she would be keeping some of the most popular aspects of the old show, however, she also said it would be "really different", hinting at a new, much bigger track in Surrey, where Stars in a Reasonably Priced Car have previously taken a turn. "There will be some changes to the show. It's scary but it's really exciting," was all she would give away.
She also admitted she was "terrified", which is understandable. The previous show is the BBC's most prized jewel, generating £50million in revenue across the globe, ahead of other exported dramas, including 'Sherlock' and 'Call the Midwife'.
But Kim Shillinglaw seemed very happy with the new choice of host, citing Chris Evans' twin qualities of spontaneity and a true passion for cars.
Meanwhile, the hunt goes on for Chris Evans' fellow presenters, with the latest fingers pointing to Zoe Ball as a likely replacement for Richard Hammond and/or James May.
Here are our five reasons for thinking that Zoe would be the PERFECT partner for Mr Evans...
LIKE US ON FACEBOOK | FOLLOW US ON TWITTER