The 20-year-old student who was one of the four people severely injured in the Alton Towers rollercoaster crash has said it was a "relief" to have her leg amputated after six failed surgeries to save it.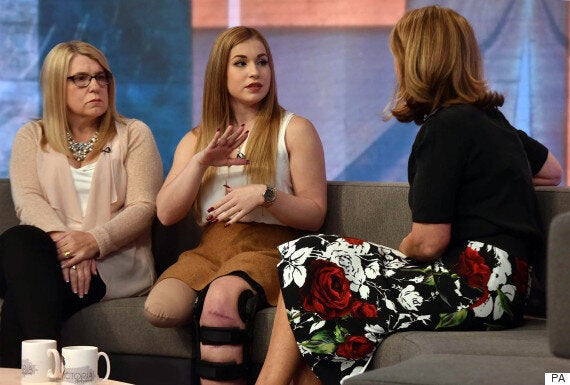 Victoria Balch on the programme
"But the bad news came before my seventh operation, by which time I was exhausted. I had spent so much time asleep.
"My mum noticed something going on with my leg. I had stopped being able to move as well, and people started needing to help me move around again. The leg was so painful that I couldn't do anything with it."
Her right leg had become infected and needed amputating, with more surgery following to extend the amputation to above the knee.
But Balch described the operation as "like a burden had been taken away".
Balch was just one of the victims of the June crash, which also left Leah Washington needing an amputation, while Joe Pugh has had to have extensive therapy on his shattered knee.
The University of Derby student is graduating in November and aims to be able to walk with a crutch and a prosthetic leg.
"I just want a leg so at graduation I can say 'look how far I've come'," she said.
Related