With gingham prints, oversized florals and surfer-inspired designs galore, Victoria Beckham was praised for the collection she showcased at New York Fashion Week.
But while her style may have been applauded, many people were less than impressed with the former Spice Girl's choice of models.
The reaction from the public on Twitter hasn't been much better.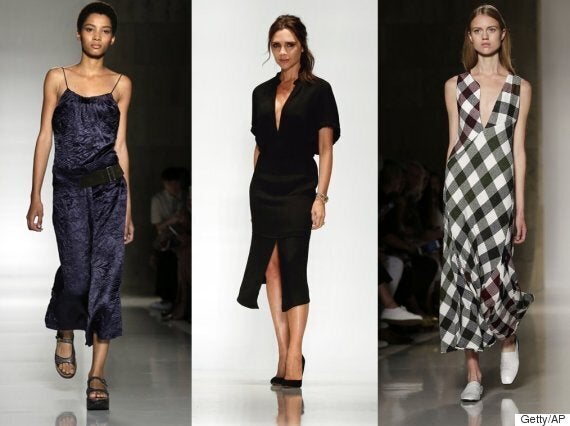 In his MailOnline column, Morgan said the models "looked in need of a damn good meal and a Joan Rivers joke book to remove the unrelenting scowl from their faces".
He went on to claimed that Beckham once objected to being called "Skeletal Spice" by the British press, on the grounds that it would put undue body image pressure on young women.
But, he said, she is now guilty of the exact same thing.
"What bothers me is that all the young kids will see the photos from her new show and think that's how they want to look. Is this what she, or we, really want?," he wrote.
"A world of young women radiating sullen-faced misery and sporting bodies only one removed from size zero? I know I don't want my own young daughter, only a few months away in age from Harper, growing up thinking that this is what she should aspire to."
Many on Twitter have echoed Morgan and Hatton's thoughts, by saying that "skinny" models should not feature in catwalk shows.
But not everyone agrees banning slim models is the right way to encourage healthy body image.
"Piers is right that the use of just very slim models both on the catwalk and within mainstream media gives many young girls unrealistic body ideals, but it is not about banishing very slim models altogether."
Baum adds that New York Fashion Week is "quickly becoming a leader in using a more diverse set of models", with a number of a curvy figures taking to the runway alongside their straight-size model counterparts this week, in shows such as the Chromat one.
She says: "It is these designers and catwalks that demonstrate to young girls that fashion and the media accepts different bodies and this will ultimately play a huge part in re-educating young women about the relationship they can form with themselves. Let's not use skinny-shaming as a way of calling for greater diversity."
Sarah Pedersen, a communications professor at Robert Gordon University, agrees that segregating plus-size and straight-size models is not helpful.
"It's positive we have plus-size models but it's not positive we're not using them throughout fashion. It would be better if we had plus-size models within the general fashion industry rather than have some 'special area' for them," she told The Telegraph.
"It sends a message to women who are plus-size that they're not normal. They can't be involved in the real or normal fashion industry."
The Huffington Post UK has contacted Victoria Beckham for comment, but has yet to hear back at the time of publication.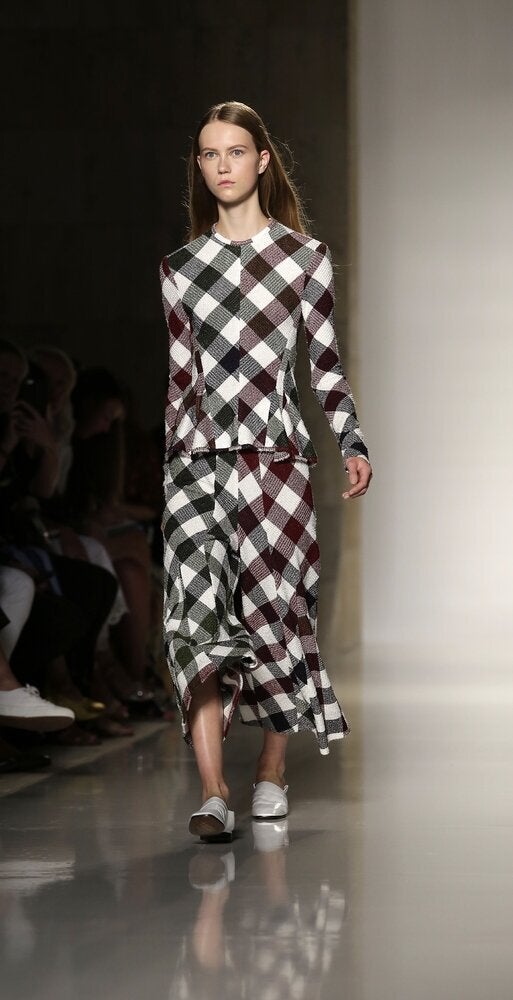 Victoria Beckham NYFW SS16 Show