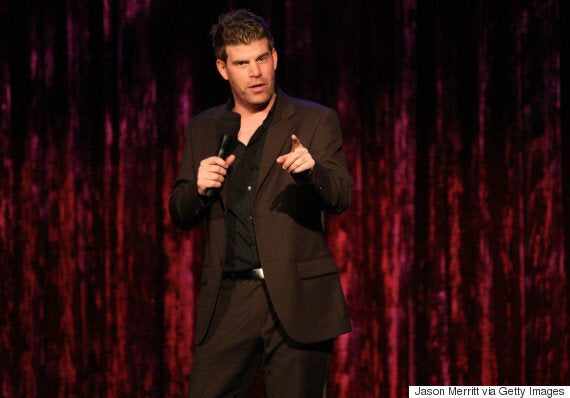 The 37-year-old is also the face of Buffalo Wild Wings in the US
He said the event prompted him to give up his desk job and take up a career in acting.
He added: "I still have dreams of like, you know, those falling dreams."
But his account has been refuted on a number of occasions and The New York Times this week confronted him about his story, eventually forcing a confession which he posted on his Facebook page and Twitter account.
As a young man, I made a mistake that I deeply regret and for which apologies may still not be enough.

After I moved with my wife to Los Angeles from New York City in 2001 shortly after 9/11, I told people that I was in one of the World Trade Center towers on 9/11. It wasn't true. I was in Manhattan but working in a building in midtown and I was not at the Trade Center on that day. I don't know why I said this. This was inexcusable. I am truly, truly sorry.

For many years, more than anything, I have wished that, with silence, I could somehow erase a story told by an immature young man. It only made me more ashamed. How could I tell my children to be honest when I hadn't come clean about this?

It is to the victims of 9/11 and to the people that love them--and the people that love me--that I ask for forgiveness.
Unsurprisingly, many people have expressed outrage at the lie.
Some have come out in support of the actor, applauding the decision to come clean...