The Apple Watch has beaten off the likes of the Samsung Galaxy S6 Edge and DJI Phantom 3 Pro to grab the title of Gadget of the Year at the prestigious T3 Awards 2015.
Apple swept the board at this year's gadget awards taking four wins including Gadget of the Year, Brand of the Year, Wearable of the Year and Laptop or Tablet of the Year.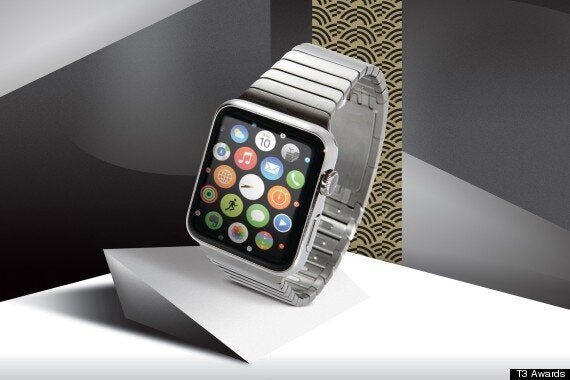 With a lineup that included the Apple Watch, new Macbook, iPhone 6 and iPad 2 the Apple offensive was hard to beat.
Taking home arguably the second-largest award of the evening Smartphone of the Year was the exceptional Samsung Galaxy S6 Edge.
With a curved OLED 2K display, we reviewed the S6 Edge as possibly the best Android smartphone that you can buy today thanks to its next-gen features which include Wireless Charging and Samsung Pay.
The Design Innovation award went to Microsoft's futuristic HoloLens augmented-reality headset which can overlay a digital world over the real one in front of you.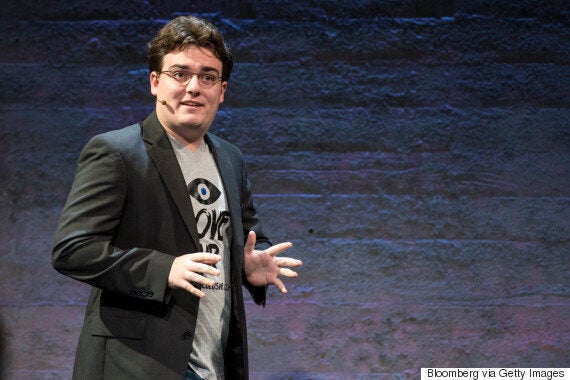 In under a decade Luckey has almost single-handedly evolved his idea from a $2.5m Kickstarter project to a $2bn sale to Facebook.
Check out the full winners list here:
TV of the Year (sponsored by Sky) ​Winner: LG EC970V
Highly commended: Samsung JS9500
Wearable Technology of the Year (sponsored by The Huffington Post UK) ​Winner: Apple Watch
Home Technology of the Year Award (sponsored by The Gadget Show) ​Winner: Works with Nest
Car of the Year (sponsored by Continental) ​Winner: BMW i8
Highly commended: Tesla Model S P85D
Brand of the Year (sponsored by The Sun) ​Winner: Apple
Gaming Product of the Year (sponsored by GamesRadar+) ​Winner: PlayStation 4
Highly commended: Oculus Rift
Phone of the Year (sponsored by Techradar) ​Winner: Samsung Galaxy S6 Edge
The Entertainment Award ​Winner: Amazon Instant Video
Laptop or Tablet of the Year (sponsored by Sky News Swipe) ​Winner: iPad Air 2
Camera of the Year ​Winner: Olympus EM­5 Mk II
Highly commended: Canon EOS 7D Mk II
Design Innovation (sponsored by EE) ​Winner: Microsoft HoloLens
Sound Award ​Winner: Naim Mu­so
Gadget of the Year (sponsored by Continental) W​inner: Apple Watch
Outstanding Achievement: Palmer Luckey
Tech Personality: Spencer Kelly
T3 Hall of Fame: Microsoft