The Rugby World Cup really does seem to have landed with a bang in Cardiff, thanks to a giant rugby ball which appeared in the city's historic castle overnight.
Cardiff Council said that the huge ball was erected overnight to mark the start of a month of international sport in the rugby-loving capital.
Council leader Phil Bale said: "Cardiff will play an integral part in Rugby World Cup 2015 hosting eight matches at the Millennium Stadium and is the only non-English host city.
"The Ball in the Wall is a significant statement which says Rugby World Cup 2015 has arrived in Cardiff and we are ready for it!"
Many people on Twitter were thrilled by the stunt…
Prince Harry and the Duke and Duchess of Cambridge will join thousands of sporting fans for the opening ceremony of the tournament tonight.
The royal trio will be at Twickenham when England play in the opening game against Fiji.
Details about the opening ceremony are not being released ahead of the event but it is likely to reflect England's long rugby heritage and Harry will give a speech.
The prince is honorary president of England Rugby 2015, the organising committee staging the tournament, and at a welcoming party for the 20 competing nations on Thursday night he spoke about his love for the sport.
He said: "As a passionate rugby fan, I will share in the rollercoaster of emotions with millions of other fans around the world between now and 31st October.
"It is this rollercoaster that makes sport - and especially rugby - so compelling.
"I have no doubt that all the highs and lows, the drama and tension, will create unforgettable memories."
He added: "I believe that this World Cup – more than any before – has the potential to grow the game, both at home and abroad, by inspiring children of all backgrounds, and encouraging men and women of all ages and abilities, to embrace rugby."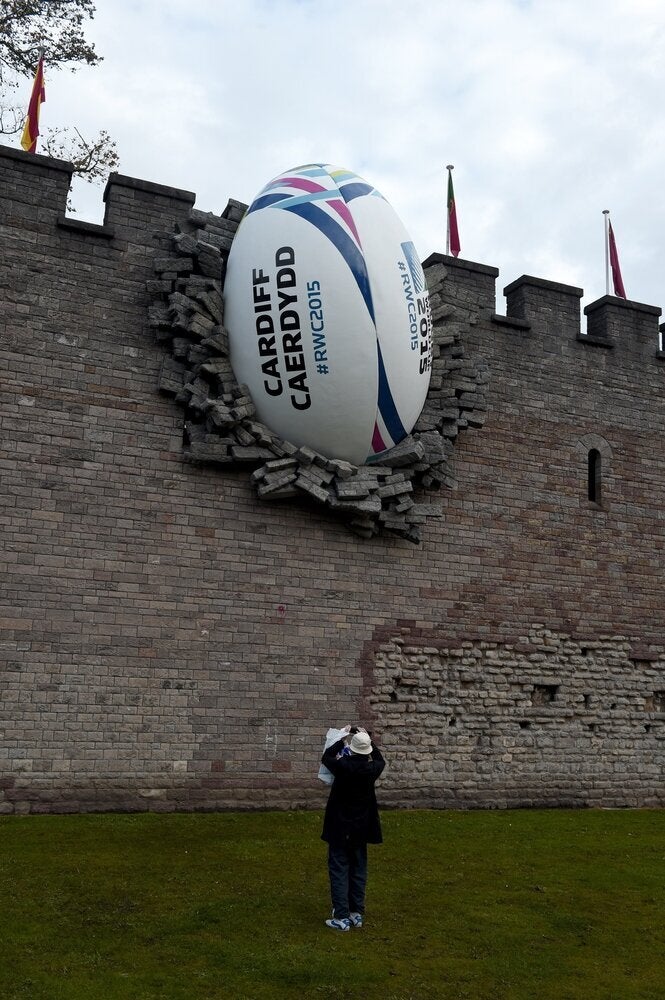 giant rugby ball breaking the wall of Cardiff