A woman who experienced severe headaches and blurry vision has finally discovered the root of her pain.
Doctors revealed 31-year-old Yadira Rostro had sacs of larvae living inside her brain, which they believe could've been there for two years.
"I started having headaches several times. Sometimes my sight was impaired and I could not see properly," Rostro told ABC's 8 News.
"I never imagined I would have something in my head."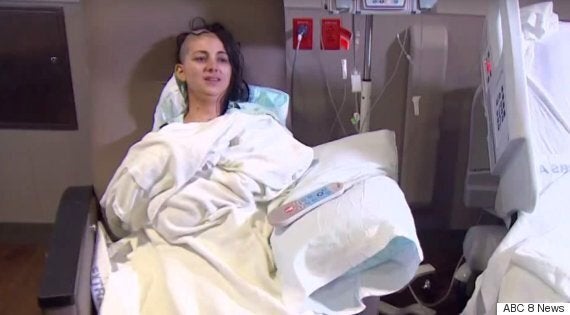 The "something" in her head turned out to be eight tapeworm eggs that had nestled themselves inside her brain and grew.
As the eggs developed, fluid slowly built up which caused her to experience terrible headaches.
Rather disturbingly, doctors videoed the extraction of the larvae from Rostro's brain, which can be seen in the footage above.
Neurosurgeon, Dr Richard Meyrat, said: "They look a bit like eggs and have a clear sac. Inside of it is a small tapeworm."
He added that it was likely Rostro picked up the parasite on a trip to Mexico two years ago after ingesting faecal-contaminated food or water.

Doctors believe "bad luck" led the parasite into Rostro's blood stream which then went to her brain, rather than through her body.
After the lifesaving operation, Rostro said that she is "very grateful to God".
The 31-year-old mother is set to make a full recovery.