A six-year-old girl taught her divorced parents an impressive lesson about friendship, and the touching moment was captured in a video that has been watched by more than eight million people.
Tiana's mum Cherish Sherry posted the three-minute video to Facebook after she and her ex-husband Alfred had an argument in front of their daughter.
Sherry wrote on Facebook: "My shoe rack had fallen down in the garage and Alfred came out yelling to me that my shoe rack sucked. I told him to just move out of the way if he doesn't want to help then go away.
"Tiana said in front of both of us: 'Why you guys don't try to be nice to each other?'"
The mother from Canada said her daughter "brought her to tears".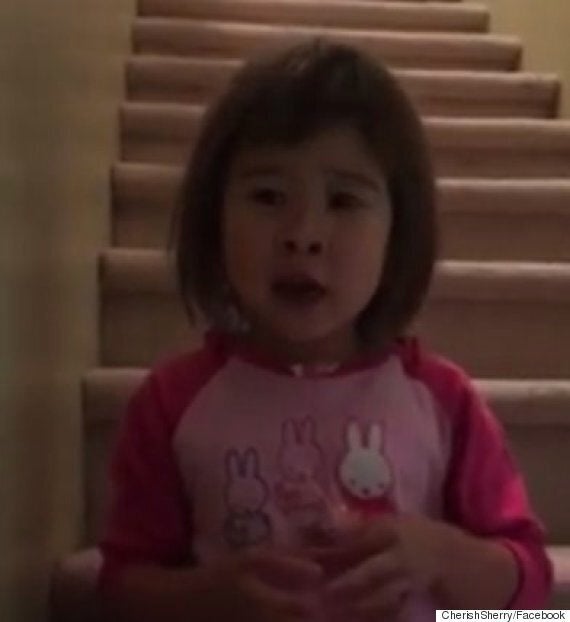 Sherry said after the argument she sat down with Tiana who wanted to talk to her about friendship, admitting she had no idea her six-year-old was capable of such mature reasoning.
In the video, Tiana is seen sat on the stairs talking to the camera, which is held by her mum.
"Are you ready to be his friend Mum?" she asks.
Sherry replies to say that she is.
Tiana continues: "Just try your best, I don't want you and my dad to be replaced. I want you and my dad to be settled and be friends. I'm not trying to be mean I just want everyone to be friends".
She discusses what it's like to be nice and why being friends will make everyone happy.
"If I can be nice, I think all of us can be nice too. I'm just trying to do the best in my heart.
"I just want everyone to be friends and smiling and not mad. Everyone should smile."
Those are some seriously wise words from a six-year-old.