Please be aware this article contains sensitive issues that could be highly distressing to some.
"I am married with a wonderful son, but am so in love with an ex-partner that my heart feels dead," an anonymous commuter revealed on Brighton's Waiting Wall.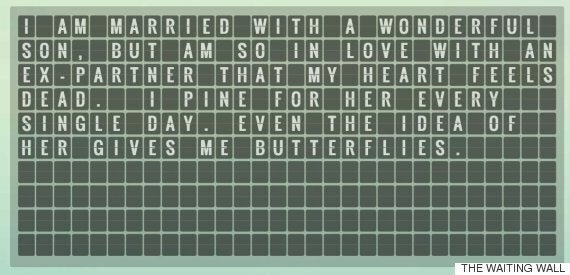 Although it is a temporary feature intended to mirror Jerusalem's Wailing Wall, it gives commuters a window of opportunity to air their deepest and darkest thoughts without giving away their identity.
The display, which runs from September 21 to September 27, was inspired by author and philosopher Alain de Botton.
He says: "The wall would offer a basic yet infinitely comforting – public acknowledgement that … none us are alone in the extent of our troubles."
The messages that have been posted so far range from deeply personal stories to general musings about life.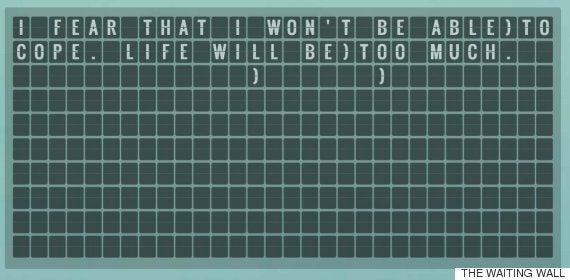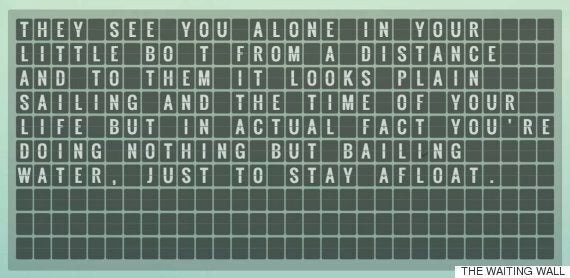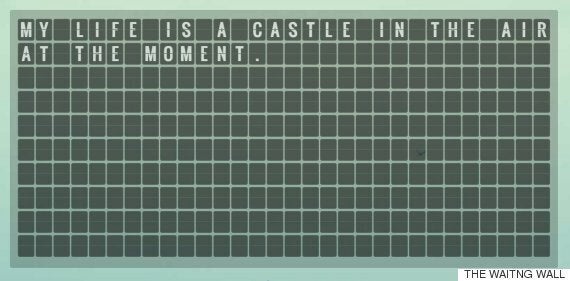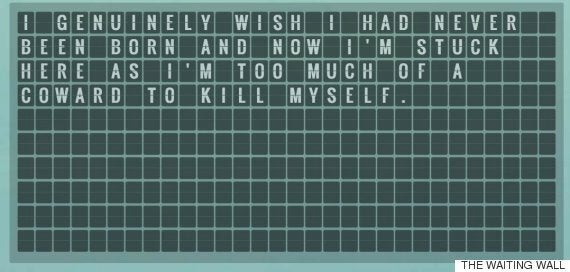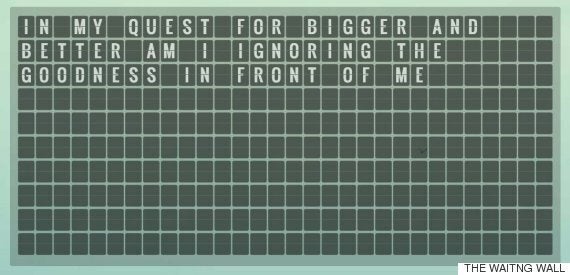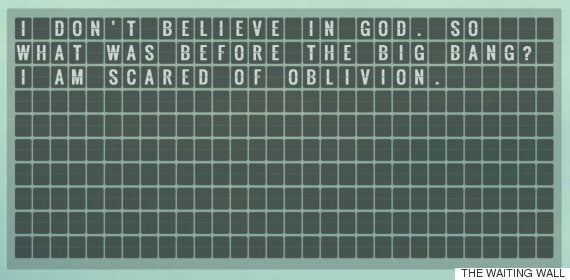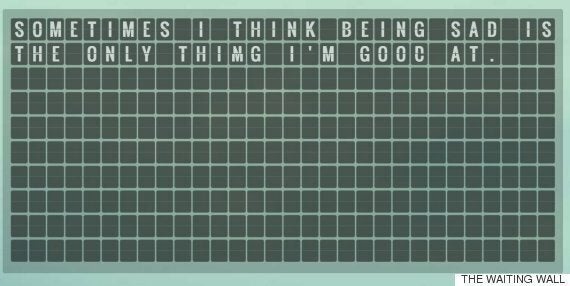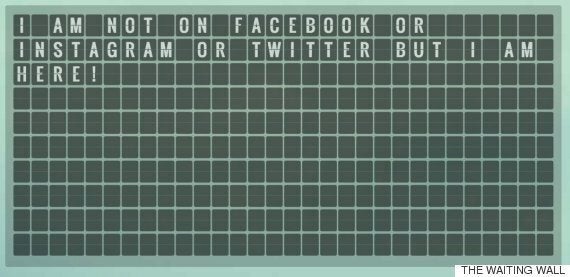 If you've been affected by the issues in this article, please call the Samaritans on 08457 90 90 90.
Related