Alexa Chung may be known for looking effortlessly perfect at all times, but these new snaps from London Fashion Week show she's more like the rest of us than we thought.
The 31-year-old model borrowed Glamour fashion news director Jane Keltner de Valle's phone to take a series of selfies showing off a spot on her chin, front row at the Christopher Kane show on Monday (well, this is still Alexa we're talking about.)
Keltner de Valle uploaded the photos as a pic-stitch on Instagram with the caption "So many selfies, so little time. If anyone can make pimples trend, it's @chungalexa."
Making us super jealous of her celebrity BFFs, the fashion insider also uploaded selfies taken by supermodels Suki Waterhouse and Jourdan Dunn pulling some pretty funny faces.
It's a breath of fresh air to see not everyone's spending their LFW trying to look perfect at all times.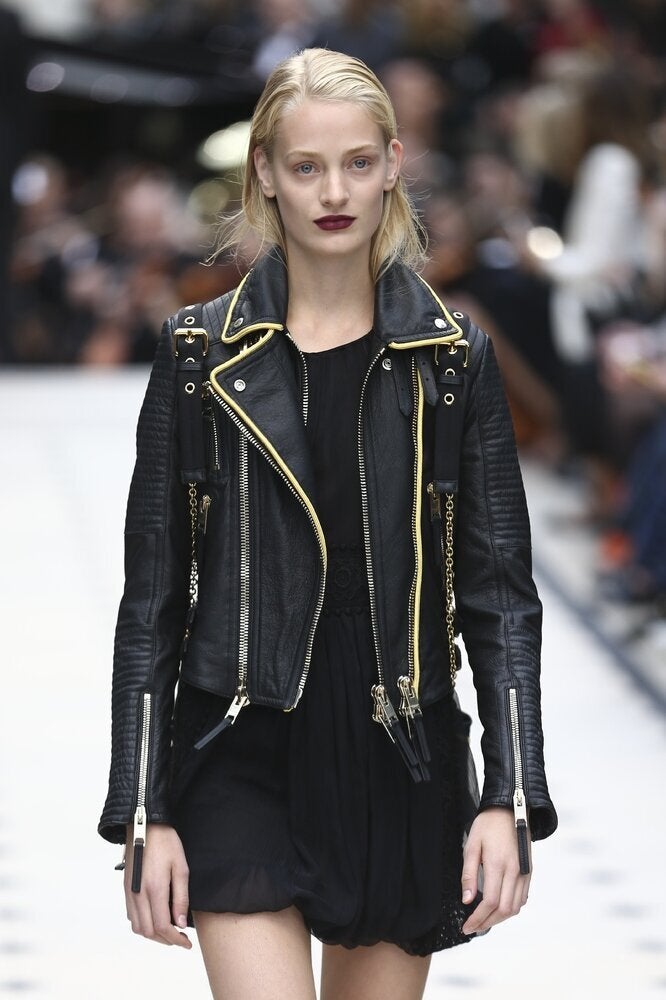 Burberry Prorsum Spring/Summer 2016
Popular in the Community