Behold, the absolutely mind-blowing Anya Hindmarch spring/summer 16 show that took place at London Fashion Week today.
The British accessories brand really brought their A-game, and here's 10 reasons why:
1. Some accessories were tennis-themed.
2. There were also some super cute nods to John Lewis.
3. The show space blew our minds...
4. As did the lighting...
5. And the choreographed dancers.
6. They created crazy symmetry...
8. And amazing optical illusions
9. It basically looked like a fashionable hall of mirrors.
10. And did we mention how cute the accessories were?
Need more reasons to love the collection? See the whole show below: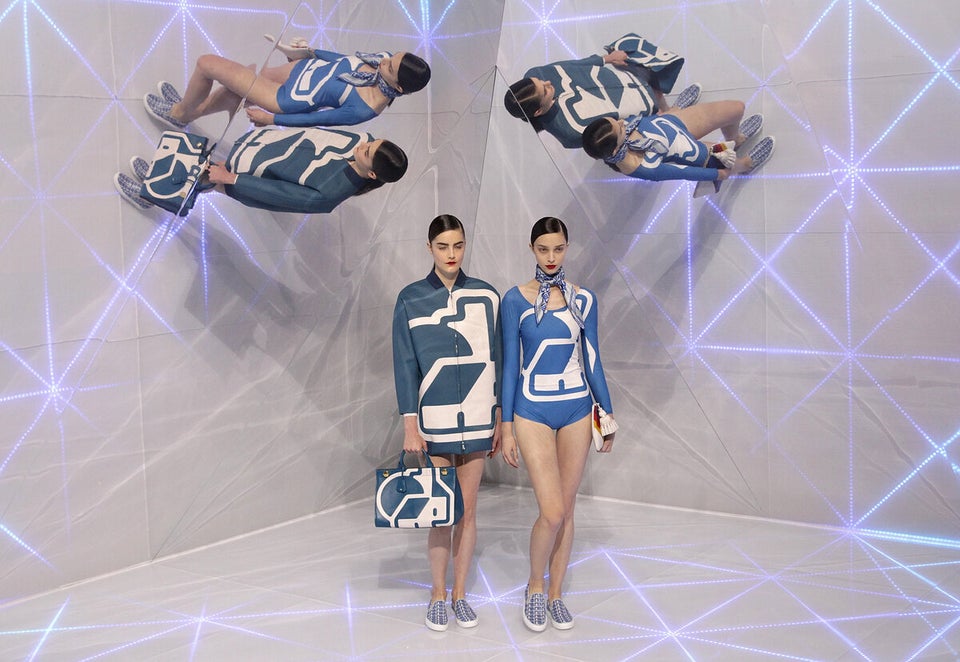 Anya Hindmarch Spring/Summer 2016