NEW YORK -- Pope Francis has arrived. On his first visit to the United States, the Pontiff landed at Joint Base Andrews on Tuesday, the 78-year-old greeted by President Obama and the First Family.
The Jesuit, who has attempted to transform the Catholic Church into a force for social justice during his two years in the Vatican, has a diplomatic brief for the trip. However, he arrives at a time of acute political tension, in which any statement, utterance or action is likely to be corralled into the ongoing presidential campaign debate that has dominated the country's political culture in recent months.
The Pope arrived from Cuba, emerging from the Alitalia jet in his traditional chalky robes, removing his hat in the wind. Francis will spend six days in the US, addressing Congress, before visiting Philadelphia and New York.
The Argentine is expected too preach a message of care for the downtrodden and protection for the environment, uncomfortable notions for many American conservatives in which free market fundamentals (often at expense of the poor and the Earth's resources) remain the national God.
Francis has also spoken out against the vilification of immigrants, a lively topic in the simmering political climate, as well as attacking the sacred cow of capitalism. Abortion and race relations are also potential flash points during the visit.
According to AP, Francis spoke of the conservative criticism of his economic worldview during the flight, telling reporters that he may have given the impression that he's "a little bit more left-leaning." He said this was wrong, and his is simply administering church doctrine. It won't be the last time he has to answer this charge in the forthcoming days.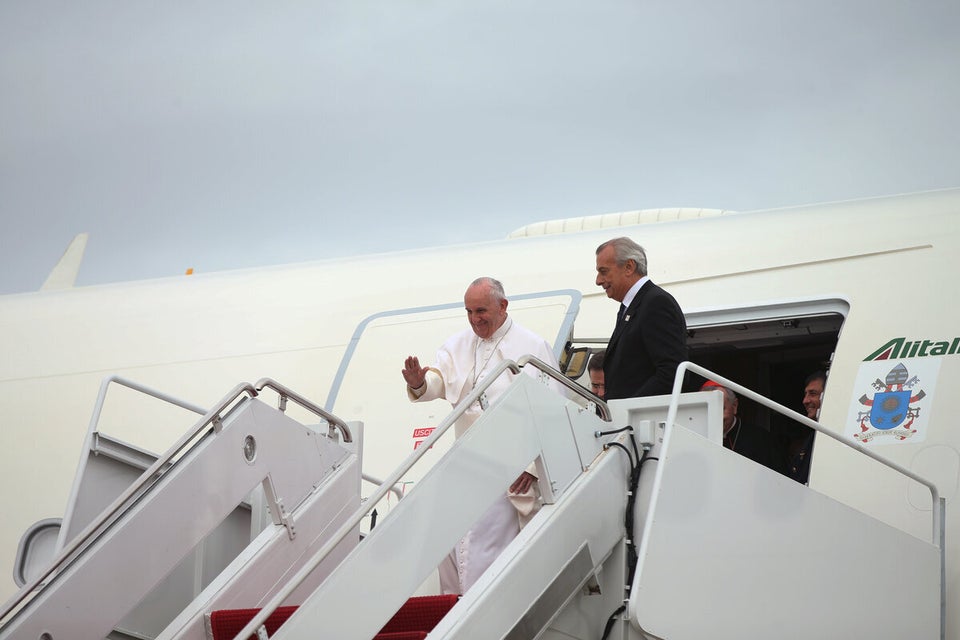 Francis Arrives In The US