Cerrie Burnell might be best known for being a presenter on CBeebies, but having recently launched her third book she's becoming a well-established author who champions diversity.
The 36-year-old, who originally studied acting before becoming a CBeebies presenter and kids' author, is dyslexic and was born without her right arm.
But it wasn't a desire to change the world that first inspired her to put pen to paper.
As mum to six-year-old Amelie, Burnell said she found writing "therapeutic" at a time where she felt very isolated as a mum.
Speaking to HuffPost UK Parents, she said: "I've always felt like a writer. When my daughter was born I was an independent parent and I went from being this woman who was out all the time with her friends, to being the first person to have a child.
"I was very isolated, I found writing really therapeutic and a positive thing to do. When I couldn't sleep I would write. It was a way to keep hold of 'me'."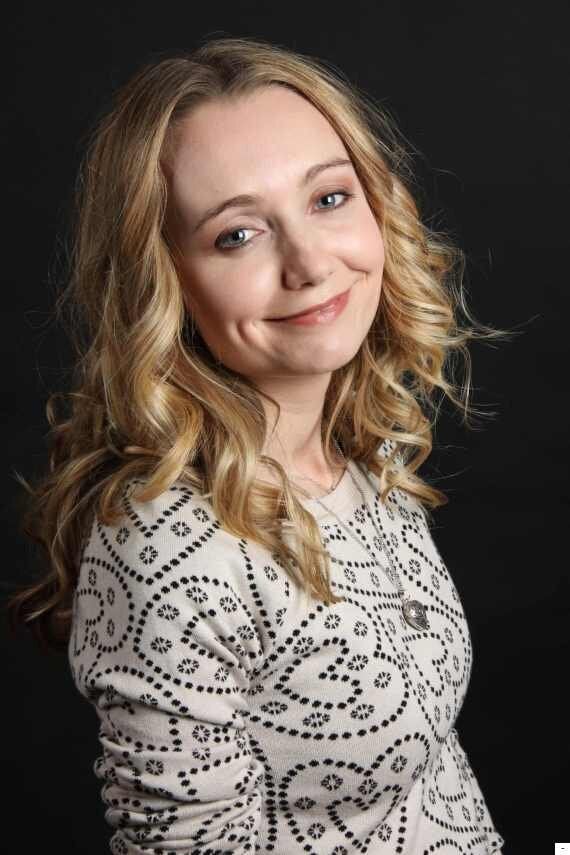 Although Burnell had written children's stories and plays before, admitting she was "drawn to a children and family audience", she hadn't yet had anything published.
It was her daughter Amelie, who is mixed race, that gave her the spark to get her first book published.
"I went out to find books with children that looked like her and I just couldn't find enough. The books still predominantly featured white children," she said.
"I was always told to write what you know so that was my starting point. Two years on from that, I signed with a publisher."
Burnell's first book, Snowflakes, was published by Scholastic in 2013 and followed the story of a mixed-race girl Mia from the city sent to live with her grandmother in a magical village.
At the time, Burnell was clear she wanted the book to reflect her family, but also "every child or adult who has ever felt different".
She added: "Every snowflake is different, every snowflake is perfect and in many ways so are we."
Burnell went on to publish her second book in the series, Mermaid, in April 2015. Her third book, Harper and the Scarlett Umbrella, will be published on 1 October and her fourth book, Harper and the Sea of Secrets, which is yet to be released, has recently been chosen as a book for World Book Day in 2016.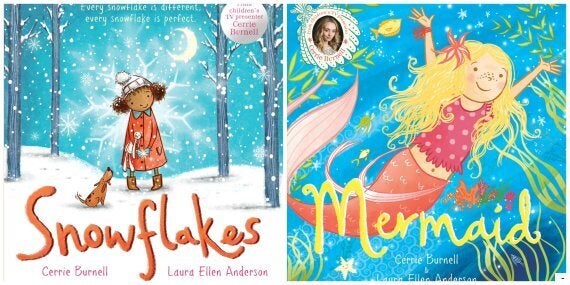 During World Book Day, a selection of books are chosen to be on the £1 lineup - which will be available in schools.
"I wasn't expecting it at all. I was astonished. Actually, I'm still a bit shocked," Burnell said when asked about being a World Book Day author.
"I feel so lucky and so happy this series has had this much support. I work hard as a writer and author and talk about the importance of literacy and sharing stories, so being able to do that with my own book, well I'm very grateful."
All Burnell's books share a similar theme of celebrating diversity and magic.
"It's not the sparkly fairy type of magic," she added. "It's about accepting difference and celebrating diversity."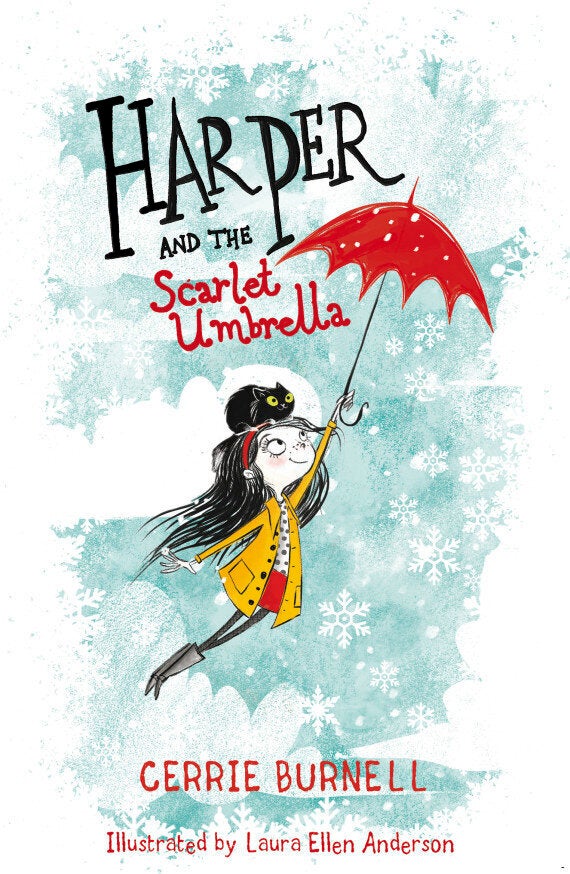 As a lover of books herself, Burnell has tried to instil a similar passion in her daughter.
Being dyslexic, Burnell said when she was a child her mum read to her out loud until she was 10 and she really enjoyed it - and it's a tradition she's carried on doing with her own daughter.
But she believes forcing children to read books they don't care about isn't the way forward.
She said: "To get children reading, so much of it is about finding the right book for them. When you do, it happens without you having to try.
"Anytime it feels like work for them, you go down a slippery slope. Reading should be fun and for pleasure.
"Parents should go with what their children's passions are. If you have a girly child into princesses, try a Disney story or My Little Pony book. If your child is into animals, try Charlotte's Web.
"Although, the books you think they'll like are never the ones they do!"
Burnell's focus may currently be on writing, but she said she hasn't ruled out acting in the future.
After studying acting at university, she pursued it for seven years, starring in UK television shows such as Holby City, Eastenders, The Bill and Grange Hill.
"I'm not closing the door to it," she added. "You have to be completely available and willing to jump through rings of fire to make acting work. If a job came along that fitted with my family, I would go for it.
"Writing can fit around your life - the creative fulfilment I need that I was driven to pursue, I get that from writing.
"I'd like to write more but it'll probably be a gradual process. At the moment it's still a mixture of CBeebies and writing."
Before she began publishing books, Burnell was offered a job as a presenter on CBeebies at the age of 29, when her daughter Amelie was three months old.
"It was hard, because it was a long, 10 to 11 hour day," she said. "No new mum wants to be away from their daughter for that long.
"But I was incredibly lucky to get a job that was part-time for a start and also geared towards children. Being able to perform and also have time with my daughter was too good to be true."
What Burnell might not have expected, was the reaction that followed being a presenter with a disability on children's TV.
Having been born with no right hand or forearm and being told as she was growing up that it wouldn't stop her doing anything, Burnell was blessed with a positive attitude and knew no different.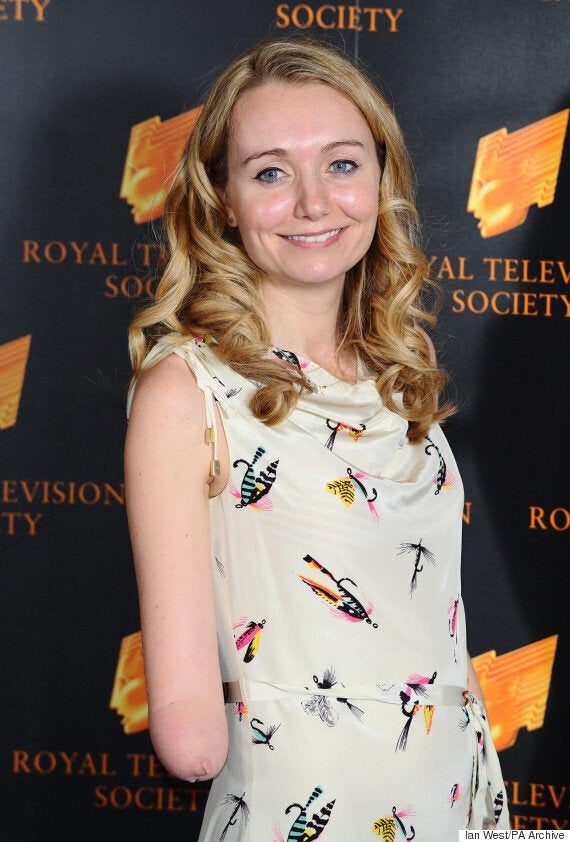 The complaints didn't phase Burnell. She saw it as giving her the opportunity to raise awareness of people's differences.
"I think when someone complains about a disability, it's never personal," she said.
"It's far more of a broader issue, which is that prejudice exists and we need to talk about it.
"I was pleased it happened because it gave me an opportunity to say 'it does exist and it does affect people, but we rarely speak about it and there aren't role models'.
"There's nothing that compares to the media in getting a message across and having people with disabilities on screen makes it normal and it stops becoming an issue.
"It was an opportunity to talk about disability honestly. It was tough, I had 12 interviews in two days and I was door-stopped, but I made it be about a bigger issue."
Burnell said she understood why people had questions about her disability.
"I do it myself," she added. "If I see someone who has a facial disfigurement I will explain it to my daughter before she asks the question.
"It's just curiosity and finding out about the world. I'm not embarrassed about it because it's part of who I am."
Still a member of the CBeebies presenting team, with a new series of Harper books under her belt and plenty more ideas in her head, Burnell has a lot of exciting plans ahead.
"I would love to write a children's animated feature film and write for the nine to 12 age group as well, and maybe even a memoir!
"There's lots in my head. Lots to come."