If you suffer from anxiety, you are not alone.
That's the message behind the hashtag #HighFiveForAnxiety, which has been used by hundreds of people including YouTube star Zoella since it was created on Tuesday.
Along with the hashtag, members of the public have been posting pictures of themselves doing high fives on Twitter, in order to show one another support and break down stigma related to mental health.
The hashtag was created by Laura Whitehurst, a training and partnerships co-ordinator at Anxiety UK.
Anxiety UK identifies as a user-led organisation, meaning all of its employees suffer from anxiety. Whitehurst initially created the hashtag as a way of improving her own feelings of anxiety.
"My own personal anxiety wasn't that great yesterday - mostly because our systems had crashed and I couldn't get on with my work. So I decided to spread some love and positivity on Twitter, for #charitytuesday," Whitehurst tells HuffPost UK Lifestyle.
"I decided to start a #highfiveforanxiety campaign, because sometimes, when you're struggling, all you really want is for someone to say: 'Hey, you're doing great, hang in there, I'm rooting for you' and that's what the high five stands for.
"I tweeted our first high five and we received some lovely responses back, then Zoella picked it up and that was it... it really took off."
Following her tweet, the hashtag received an influx of new posts.
Some people simply shared a picture of their hand, while others added motivational and supportive messages for people suffering from anxiety.
Whitehurst says Anxiety UK would love to run more campaigns such as #HighFiveForAnxiety, but as they are a small team, this isn't always possible.
However, she is pleased that her spontaneous hashtag has received such a positive response.
"It's amazing that everyone wants to come together to support each other - it really is a case of banishing that stigma and knowing that we're all rooting for those living with anxiety everywhere to make it through," she says.
"It wasn't a planned campaign, but we're all overwhelmed here by the outpouring of support, and if we encourage just one person to stand up and fight their anxiety today, then we've really succeeded."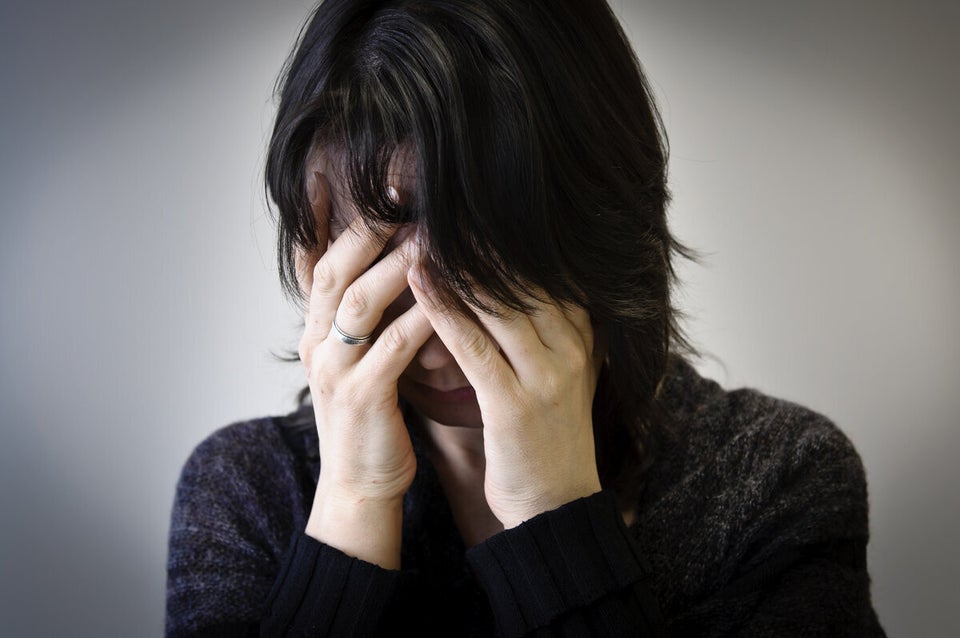 10 Things You Need To Know About Anxiety
Related