Fashion duo Jess and Stef Dadon share more than just a love of clothes - they're Australian sisters eho blog about their jetsetting adventures on How Two Live.
Jess and Stef snapped a photo of themselves prepping for the final day and revealed their three fashion week essentials: coconut water, lip gloss and comfy shoes.
The sisters, who look practically identical in the photo below, took part in several interviews before they went to watch the shows.
One of the Dadon sisters' favourite LFW shows was put on by the Japanese label Toga Archives, created by designer Yasuko Furata.
The sisters wrote: "An incredible and dramatic show today from @togaarchives loved all the layering."
As well as visiting the catwalks Jess and Stef also spent some of their time in London promoting their book #HowTwoLive - a fashion-packed tome full of upcoming trend inspiration as well as beauty tips, nail art and cosmetic hacks.
They chatted about their book with Emma Conybeare on Hoxton radio during their HuffPost UK Style takeover.
The girls finished the day watching a special London Fashion Week performance of the play McQueen.
A pretty perfect way to end the day, if you ask us!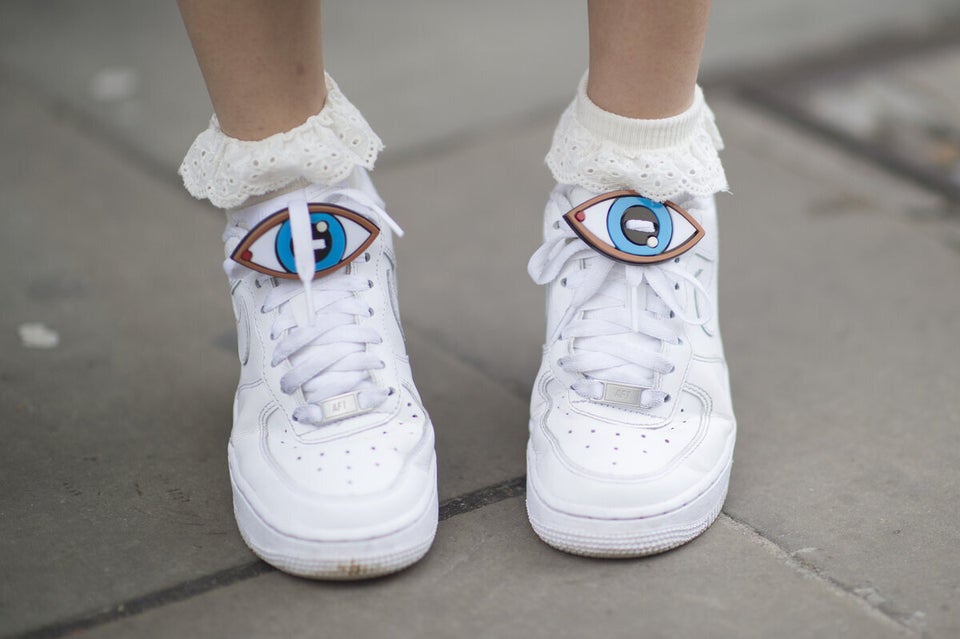 London Fashion Week Street Style: Shoes