London Fashion Week street style is world-renowned for being eclectic, original and cutting-edge - and this year's crop of bloggers, models and fashion influencers lived up to the (very worthy) reputation.
1. Cosy jumpers teamed with chic lace.
All Louis Vuitton, and expertly styled with a neck bandana by fashion blogger Leandra Medine aka Man Repeller.
2. Cartoon-esque outfits.
Bloggers How To Live wear head-to-toe Clio Peppiatt. It's like living out your childhood fantasies in outfit form.
3. Floral tea dresses and shearling jackets.
We love this Topshop Unique dress, as seen on multi-hyphenate (model-photographer-blogger) Zanita Whittington.
4. Matching your hair to your clothes.
Because with wash-out colours on hand, why not!
5. Oversized leather jackets and stompy footwear.
Twin models Kelsey and Baylee Soles look equal parts stylish and badass in their all-black attire.
Blogger Mi Yeon's jacket may be a vintage shop find, but it doesn't mean you can't copy her look with a few sew-on patches.
Shoes, dresses - we don't discriminate (and neither do bloggers Liza and Juliette Foxx) - there's a place for pom-poms on pretty much everything we own this autumn.
Instagram influencers Whitney Valverde and Elena Sandor demonstrate how to pull off the retro look (and can we talk about that metallic Skinny Dip shell bag?)
9. Pleated skirts with toughened-up touches.
Team last season's long, pleated skirts with studded biker jackets and boots for an updated look.
Still the coolest way to wear it.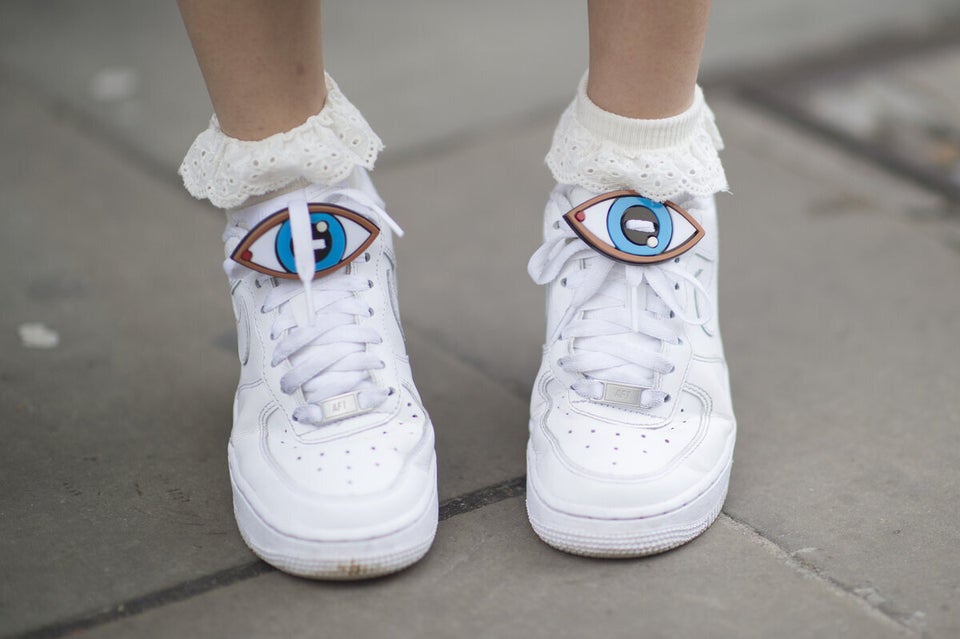 London Fashion Week Street Style: Shoes
Popular in the Community