Ruby Rose is calling for her fans to boycott Untitled magazine, after a row over the publication of a topless picture.
After discovering the snap when a fan tagged her in it on Instagram, the 'Orange Is The New Black' star wasn't happy with the mag, and is now claiming that they did not have approval to use them.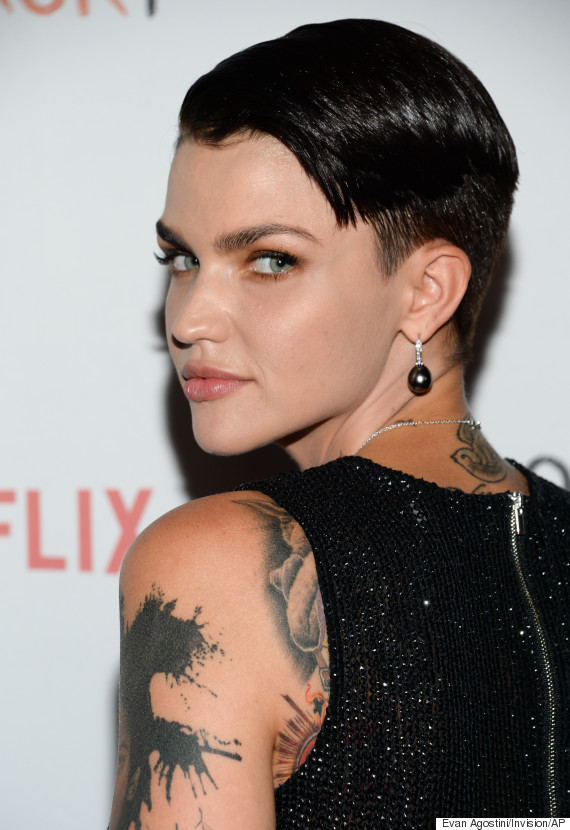 Ruby Rose
Ruby took to Instagram after learning of the photo's publication, explaining to her fans that she was not happy that the picture had been made public.
The Aussie actress shared the topless snap, with Instagram's 'Delete Photo' box covering her chest.
Alongside it, she explained: "I am pro "free the nipple" so when I was tagged in this photo by fans I wasn't sure where it came from but I assumed a BTS from a friends shoot or one where we had approved slightly transparency in an image.
"Imagine my shock to find that @theuntitledmagazine decided to publish images of me after we explained we wouldn't be doing the shoot if I wasn't appropriately covered. The difference with working with a friend and or choosing to use nudity for art / and someone taking the piss and exploiting you is two different things.
"Not only is this 8 months old.. The photos unapproved but they also sold photos to other publications. The interview made no sense 8 months on.. Please if you are a fan of mine boycott this issue. Or you are buying into greedy, exploitative propaganda. I have plenty of other shoots I'm proud of with professionals coming up its not needed in your collection."
The row then moved over to Twitter, where the mag defended their decision to publish. However they further angered the star by re-promoting their interview with her:
@RubyRose One of the most important issues today is #equality. We would never publish unapproved photos. We do not believe in exploitation!

— The Untitled Mag (@TheUntitledMag) September 22, 2015
@TheUntitledMag "we do not believe in exploitation" however we have seen how distressed you are at what we have done so.. Let's post again!

— Ruby Rose (@RubyRose) September 22, 2015
Model-turned-actress Ruby has had a successful career for years, but her role in 'Orange Is The New Black' catapulted her into the spotlight.
In the months since landing the role, she's had highs and lows, and hit headlines earlier this year, by live-tweeting a "gunman ordeal".
LIKE US ON FACEBOOK | FOLLOW US ON TWITTER