Things have gone from bad to worse for 'Celebrity Big Brother' housemates Chloe Jasmine and Stevi Ritchie's, as Stevi appeared to turn cold on his fiancée in Wednesday night's episode.
READ MORE:
As the group were gathered on the sofas to find out who had been evicted, Chloe told Stevi he made her feel "all gooey inside", but he frostily brushed off the comment, telling her: "We both know that's a lie, babe."
Chloe tried to ignore the snub and put on a brave face, but Stevi wasn't finished there, telling her quietly: "I'm going to sleep with [Bobby Davro] tonight… I just need a week apart from you."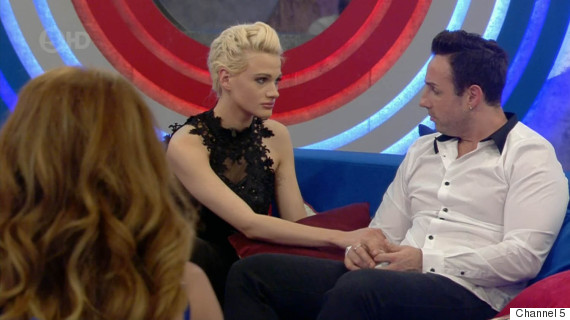 Uncomfortable stuff
It's unknown exactly what provoked Stevi's change in behaviour, but it came after a task earlier in the day, where Eamonn Holmes revealed to the housemates that Chloe and Stevi had been voted the joint "most fake" housemate.
Later, in the garden, Stevi admitted that Chloe made him "feel insecure", bringing up their first week in the house, when he suspected she had feelings for fellow contestant, James Hill.
An emotional Chloe hit back: "That was in your head… you don't say very nice things to me… I'm scared that one day you will wake up and hate me."
The former 'X Factor' couple's latest tiff comes after Stevi told Chloe that when they leave the house he wants to spend "two weeks away" from her.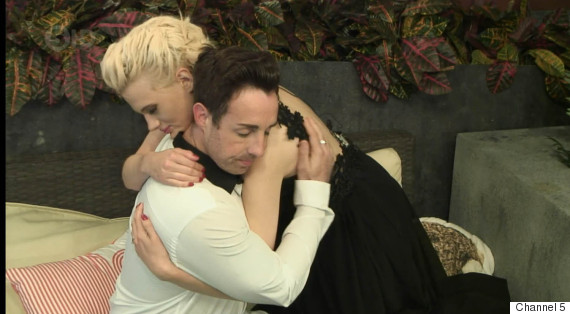 Chloe and Stevi have a heart to heart in the garden
Together, the pair make up one of this year's six finalists, one of whom will be crowned winner in Thursday night's live final.
James Hill of 'The Apprentice' is the current bookies' favourite to take over the 'CBB' throne from this January's winner, Katie Price.
Tune into the 'CBB' grande finale on Channel 5 tonight (24 September) to see if they're right.
LIKE US ON FACEBOOK | FOLLOW US ON TWITTER