Vicki Michelle has revealed that she intends to press charges against 'Celebrity Big Brother' housemate Farrah Abraham.
The 'Allo Allo' actress became inadvertently involved in a brawl between Farrah and Aisleyne Horgan-Wallace, as they appeared on the panel of 'Celebrity Big Brother's Bit On The Side', on Tuesday (22 September) night.
READ MORE:
Filming of the show was suddenly halted when the row became physical, with Vicki visiting hospital afterwards, later revealing that she "could have been blinded" by Farrah, who began throwing glasses in the brawl.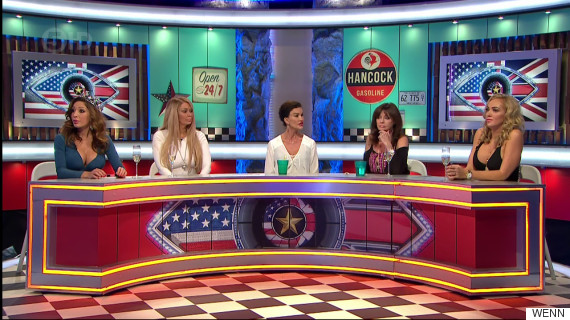 Farrah and Vicki appeared on the 'CBBBOTS' panel on Tuesday night
Vicki's agent has now confirmed that she intends to press charges against the 'Teen Mom'-turned-pornstar, saying in a statement: "Actress Vicki Michelle MBE is this morning with Hertfordshire police and will be pressing charges against Farrah Abraham, who struck the back of her head with great force with a glass during the recording of 'CBBBOTS' this week.
"Vicki has been in show business for 40 years and has been left in deep shock and with concussion after the attack by Ms Abraham."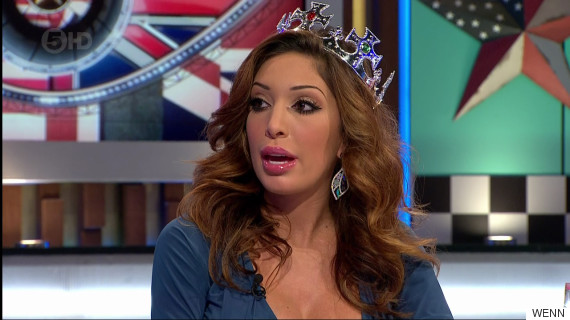 Farrah Abraham
Speaking about the incident on Thursday, Vicki told The Mirror: "[Farrah] whacked the glass hard like a discus. It was the base of the glass and it shattered in my hair.
"I'm in complete and utter shock. If I had been looking the other way I could have got it full in the face, she could have blinded me. It was awful.
"It happened in such an instance that the audience went quiet, they were stunned. They couldn't believe what they were watching."
Aisleyne has also since spoken out about the altercation, revealing: "[Farrah] threw the glass at me. It smashed all over the floor and the desk. Because it didn't get me she picked up another glass, threw it and it smashed. She picked up Jenna's glass and threw it.
"I take full responsibility that I did throw half a glass of champagne towards her. Yes, I did. But also remember that I've thrown a glass water over Jamie East before on the show. They aired it. It's pantomime. The show is pantomime."
Meanwhile, Farrah has offered a different take, with a spokesperson for the reality star claiming on Wednesday: "Farrah was assaulted twice last night. She was seen by a medic as a result of injuries caused by one the assaults. The matter is being handed over to Farrah's lawyer."
LIKE US ON FACEBOOK | FOLLOW US ON TWITTER