Farrah Abraham has claimed that she was attacked and injured during the brawl that broke out on 'Celebrity Big Brother's Bit On The Side'.
READ MORE:
The 'Teen Mom' star became embroiled in a row with Aisleyne Horgan Wallace on the 'Big Brother' spin-off show on Tuesday (22 September), and fellow guest Vicki Michelle was hurt after being caught in the crossfire.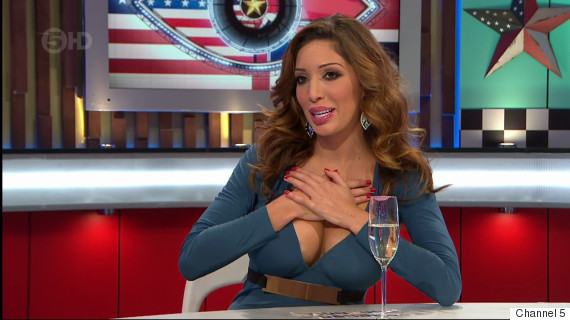 Farrah Abraham
Aisleyne and Vicki have already given their sides of the story - pointing the finger of blame firmly at Farrah, claiming she began throwing glass at Aisleyne - and now, Farrah is claiming that was attacked twice during the altercation.
"Farrah was assaulted twice last night," the star's spokesperson told The Mirror.
"She was seen by a medic as a result of injuries caused by one the assaults.
"The matter is being handed over to Farrah's lawyer."
Vicki previously revealed that Janice Dickinson threw a chair at Farrah during the row, but only to stop her from further attacking Aisleyne.
"Farrah threw another glass. But Janice threw her chair to stop Farrah doing anything else. She was trying to protect me," she told The Mirror.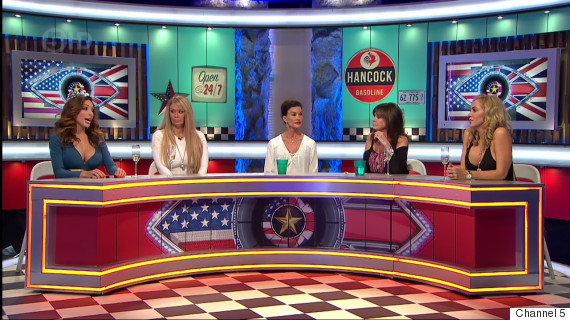 The fight broke out on Tuesday's 'CBBBOTS'
The 'Allo 'Allo actress claimed that she could have been blinded during the fight, as Farrah threw a glass "like a discus", which hit her on the head and shattered in her hair.
When giving her account of events, Aisleyne insisted that she never threw a glass, but admitted ti initiating things by throwing champagne at Farrah.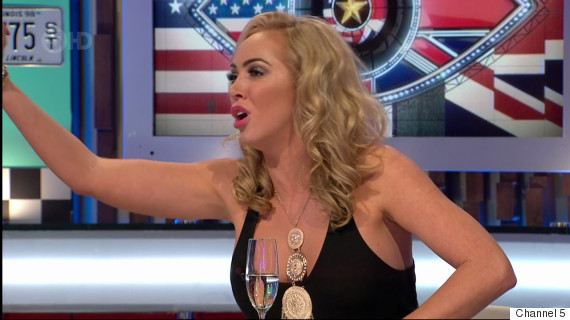 Aisleyne Horgan-Wallace
She told The Mirror: "I take full responsibility that I did throw half a glass of champagne towards her. Yes, I did. But also remember that I've thrown a glass water over Jamie East before on the show. They aired it. It's pantomime. The show is pantomime.
"If I could have foreseen the future and known what she was going to do I wouldn't have done it. She put the two elder ladies in a lot of danger."
Police have since launched an investigation into the matter, with a spokesperson saying: "Hertfordshire Constabulary received a report at 10.55pm on the evening of Tuesday, September 22nd regarding an incident which is alleged to have occurred in the Elstree Studios in Borehamwood. The incident occurred a short time before the call.
"Officers are currently making inquiries to establish the exact circumstances of what happened and will release further details when appropriate."
Host Rylan Clark also appeared on 'This Morning' to apologise to viewers about the incident.
He told Phillip Schofield and Holly Willoughby: "Obviously I can't sit here and go into detail because it is a legal matter now, but there was an altercation last night on 'Bit On the Side' and we did have to cut transmission which I want to apologise for - obviously you didn't get the scheduled programme you were expecting and we ended cutting the show short by a part and went live to the house."
'Celebrity Big Brother' concludes tonight at 9pm on Channel 5.
LIKE US ON FACEBOOK | FOLLOW US ON TWITTER