Research has suggested that London Underground Tube trains are running too fast.
A mathematical paper on transport in London and New York reflected that if the train journey's are too speedy in comparison to going by road, there will be an increase in overall congestion.
The study has urged the capital to be cautious about the speed at which underground trains travel.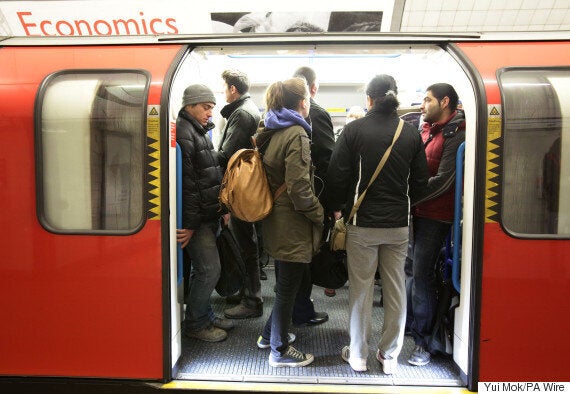 London Underground could be traveling too fast
Researchers reported their findings in the journal Royal Society Interface and found that London's system would operate more efficiently with trains traveling an estimated 1.2 times faster than the average road speed.
This equates to the prime train speed running at 13mph, the current average in the capital is 21mph.
Dr Marc Barthelemy, the paper's senior author, told the BBC: "Giving exact numbers is a tricky thing.
"But the fact is that these networks are coupled to each other. Optimising something on one network can bring bad things on another network."
New York, unlike London, could benefit from faster underground trains, because the network in New York is more centralised than the network in London.
However the possibility of implementing a slower tube speed in the capital isn't likely to become a reality any time soon.
The study didn't include any passengers, and researchers told the BBC more work is needed before any major changes are made to the London Tube system.