The five things you need to know on Friday September 25, 2015...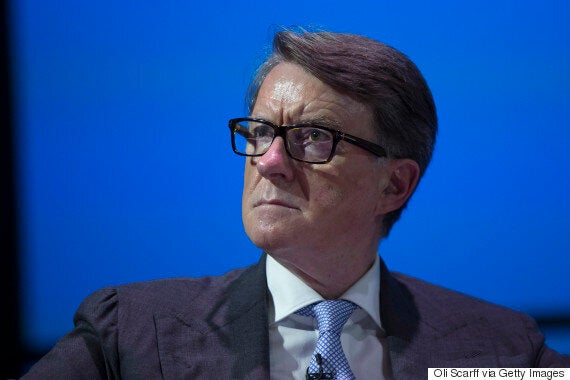 "We all agreed that everything was very good," Chris Bryant told Question Time of shadow cabinet discussions. With his tongue solidly in his cheek. Labour's conference in Brighton is going to be, awkward, at best. The shadow cabinet does not agree with Jeremy Corbyn on a lot of critical issues. Trident. Syria. The economy. Veganism. And as Alan Johnson told the BBC last night, Labour MPs will not be told what to do by the Corbynista "thought police".
Similarly, Richard Angell, the director of the Blairite internal-Labour Progress movement, says in a piece for The Huffington Post today that centrists in the party will not put up with "bullying and intimidation" from the "hard left". It accompanies an editorial for the group's magazine that concedes "the era of New Labour is over" and modernisers are embarking on a "journey into the unknown".
But. There is not going to be a coup. At least not for quite some time. Lord Mandelson has told his party that by choosing Corbyn, Labour members may have "two fingers up" to the voters, yet there is no point trying to oust him until that is proven in the polls. The Guardian reports Mandelson says "it would be wrong to try and force this issue from within before the public have moved to a clear verdict". Patrick Wintour and Nick Watt also have a in-depth piece in the paper detailing Corbyn's rise to power. It begins: "What about if I stand?"
This morning's Waugh Zone is edited by Ned Simons, however the thought police have moved to a clear verdict against this so Paul will be back on Monday.
Nigel Farage delivers his big speech to the Ukip conference in Doncaster today. He has been relatively quiet of late, despite the migrant crisis seemingly being his home turf. It is a chance to grab some headlines and set out his stall ahead of the upcoming EU referendum. And it is the referendum, not the party itself, that is now his priority.
Make sure to tune in to the BBC's Daily Politics, where The Huffington Post's Owen Bennett will be digesting Farage's words and spitting them back out again in punditry form. Owen has written a book about Ukip which he never mentions. '
If you are walking in or out of Downing Street, just, put your top secret government documents in a bag. And not a see-through one. And make sure there are no holes in it. And pay attention to that line of photographers and journalists looking at you. Ministers have been accused of plotting to privatise Channel 4, after a snapper caught someone holding a paper detailing discussions about the station's sell-off.
Ahead of that referendum, France's finance minister, Emmanuel Macron, has opened the door to EU treaty change in an attempt to keep Britain in the EU. "We mustn't close the door to the British if what they are demanding from other member states is acceptable," he has said Speaking at the London School of Economics yesterday, Macron said treaty change should not be "traumatic or taboo" for Brussels.
He also warned Germany that there needed to be an end to the "religious war" over the euro. The Daily Telegraph reports he told Berlin it risked "dismantling of the eurozone" if it did not agree to fiscal union and greater financial support for the poorer parts of Europe.
This week we have discussed the ins and outs of whether Lib Dems in the House of Lords really can block the government's plan to extend Right to Buy to housing associations. Within Westminster there was a lot of chat about whether it was acceptable for peers to block a manifesto commitment. But it turns out that may not matter, as the Conservative Party has hinted it may drop the plan anyway. Greg Clark, communities secretary, said on Thursday that he was open to the idea of making it voluntary rather than compulsory.
Got something you want to share? Please send any stories/tips/quotes/pix/plugs/gossip to Paul Waugh (paul.waugh@huffingtonpost.com), Ned Simons (ned.simons@huffingtonpost.com), Graeme Demianyk (graeme.demianyk@huffingtonpost.com) and Owen Bennett (owen.bennett@huffingtonpost.com)