'The Detectorists' will be returning to our screens for a second series this autumn, with a surprise guest star joining Mackenzie Crook and Toby Jones for the BAFTA-winning comedy-drama.
Rachael Stirling plays Becky, the devoted but long-suffering girlfriend of Andy, played by Mackenzie, a man who'd rather go metal-detecting with his pal Lance than look for a job, and now Rachael's mother Diana Rigg wants to join in the fun.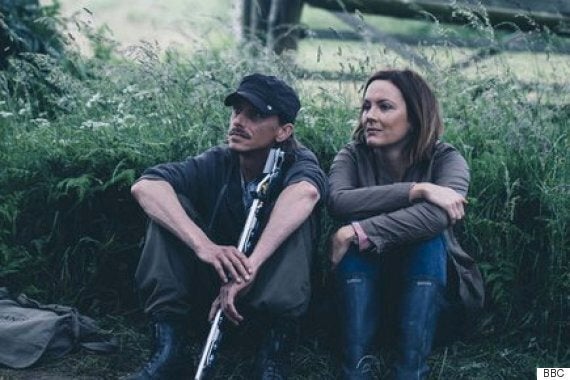 Rachael Stirling with Mackenzie Crook in 'The Detectorists'
Dame Diana - who has recently gained a whole new generation of fans with her role of Olenna Tyrell in 'Game of Thrones' - will appear in two episodes in the second series, as Becky's disapproving mother, who is even more tired of Andy's detecting antics.
"It was a scoop to get her," Mackenzie told the Radio Times Festival. "She only had one day so we've got her for two scenes, one in episode one and in episode six.
The show's producer Adam Tandy added, "She's a big fan of the show, she wanted to be in it. So we let her."
The first series, also penned and directed by former Office star Mackenzie, won two BAFTA Awards earlier this year for Best Scripted Comedy and for writing, but Mackenzie told the Radio Times Festival at the weekend that this kind of slow, gentle-humoured series would not have been commissioned by any other broadcaster apart from the BBC, where it is shown on BBC4, one of the channels now under threat with the cuts proposed by the Culture Secretary John Whittingdale.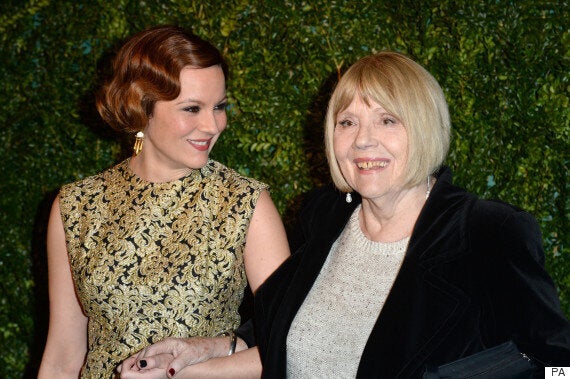 Rachael with her mother Diana Rigg, who'll be joining her daughter for Series 2
But both Mackenzie and Andy joked that the pilot provided by Mackenzie had been even slower than the series turned out, with the producer telling his writer he might need to speed things up a bit.
"The idea came from watching an episode of 'Time Team'," he admitted. And his research comprised heading out into local woodland in Essex and having some typical beginner's luck with his own metal detector.
"Within 10 minutes, I'd found a Victorian sixpence," he remembered. "Since then, it's all been junk."
According to Mackenzie, there is some skill involved in the whole exercise, and he's now one of an astounding 30,000 enthusiasts who practise this hobby in the UK alone. "They're not anoraks," Mackenzie insists. "They're amateur archaeologists."
Series 2 will be on BBC Four later this year.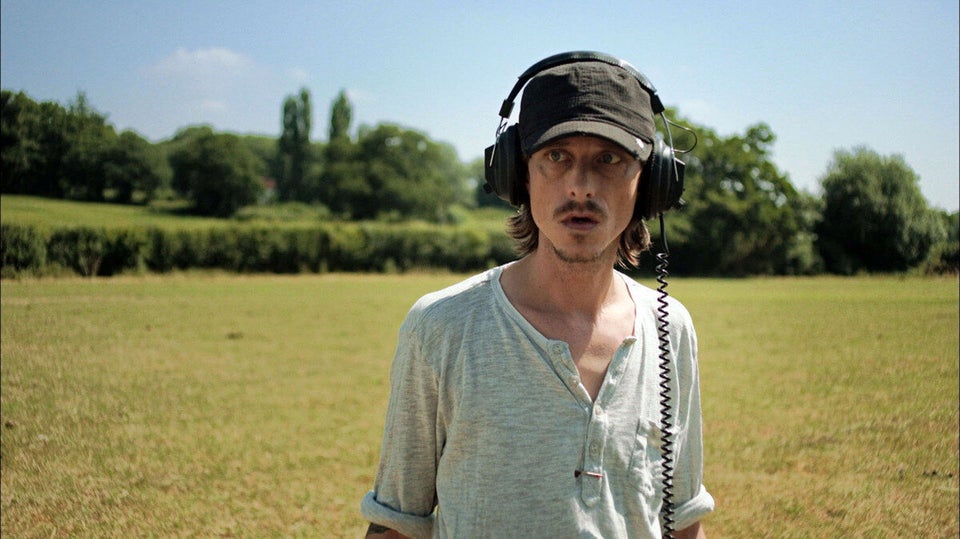 Detectorists