A future episode of 'Doctor Who' features an unlikely guest star, with Slipknot frontman Corey Taylor making his debut in the sci-fi drama.
READ MORE:
However, fans of the rock group won't actually be able to see Corey, as he's actually just lending his voice to one of the show's alien characters.
The Mirror reports that his infamous scream will be heard in the episode, coming from an extraterrestrial warlord named the Fisher King, who will go head to head with The Doctor, played by Peter Capaldi.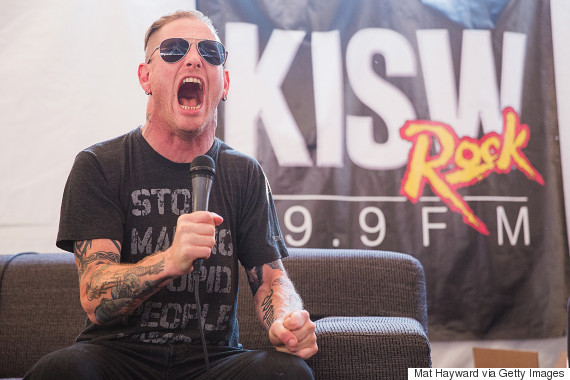 Corey Taylor, shortly after stepping on a Lego
Corey confirmed the news himself on his Twitter page, telling his fans: "You have NO idea how hard it's been to keep this awesome secret."
You have NO idea how hard it's been to keep this awesome secret...

September 27, 2015
According to The Mirror, producers approached Corey to record his voice for the show earlier this year, after hearing that he was a massive Whovian.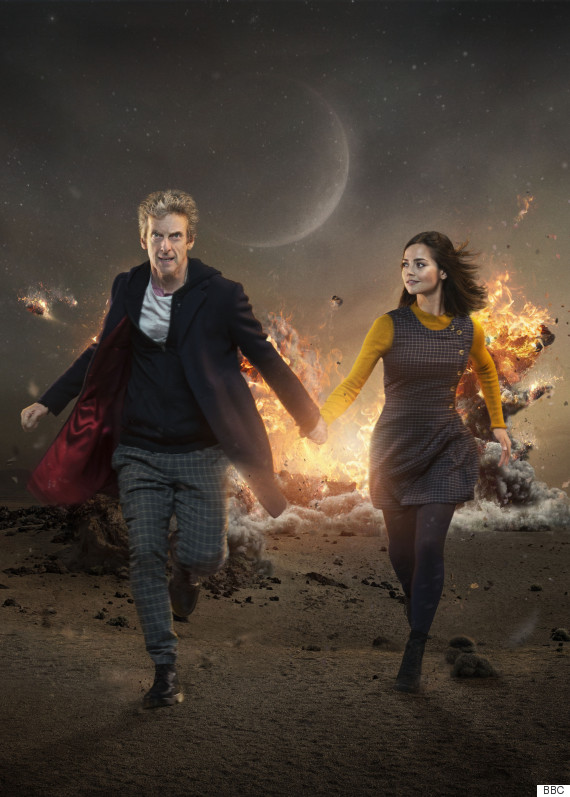 Peter and Jenna as The Doctor and Clara
A source explains that when Slipknot played a gig in Cardiff back in January, "[producers] gave them a VIP tour and asked if Corey wanted to record his famous scream. He agreed instantly and was made up about it."
As has come to be expected from 'Doctor Who', the latest series is as heavy with guest stars as ever.
'Game Of Thrones' actress Maisie Williams will be putting in an appearance later in the series, in an as-of-yet undisclosed role, while Peter Capaldi's former 'The Thick Of It' co-star Rebecca Front also has a guest part.
Jenna Coleman, who has played The Doctor's companion Clara Oswald, recently confirmed that she was stepping down from the show at the end of the current series, and will be playing Queen Victoria in a forthcoming biopic about the British monarch.
Catch Corey's 'Doctor Who' episode on Saturday (10 October), on BBC One.
LIKE US ON FACEBOOK | FOLLOW US ON TWITTER