The rivalry between two great but opposite snooker talents Steve Davis and Alex Higgins will be brought to the screen, in BBC iPlayer's first ever comedy drama feature film, 'The Rack Pack'.
Other cast members will include Kevin Bishop and Nicholas Burley in the one-off drama set for release in early December.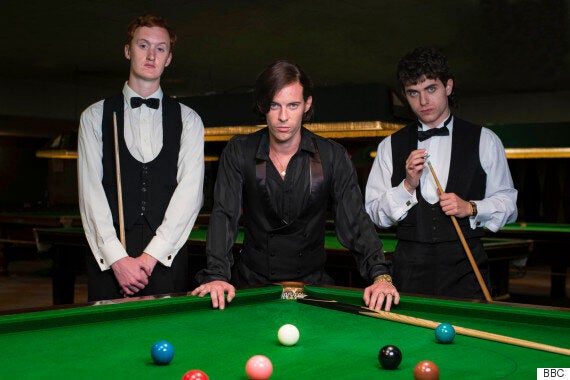 'The Rack Pack' stars Will Merrick as Steve Davis, Luke Treadaway as Alex Higgins and James Bailey as Jimmy White
Directed by Brian Welsh ('Glasgow Girls', 'Black Mirror'), this comedy drama explores the glory days of the Seventies and Eighties snooker scene, when these huge characters of the baize became household names and even the song 'Snooker Loopy' troubled the pop charts.
The story tells of the rivalry between Alex 'Hurricane' Higgins whose natural talent and showmanship transformed the image of the traditional game and captivated audiences across the country.
Despite this, it was Steve 'The Nugget' Davis who, under the guidance of manager Barry Hearn (Kevin Bishop) dominated the sport throughout the Eighties and ushered in a new era of professionalism.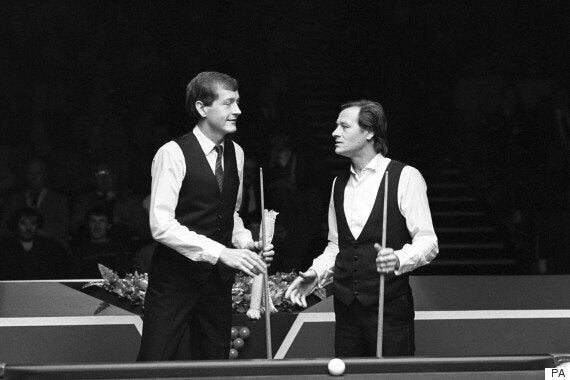 Steve Davis and Alex Higgins shake hands in 1986, ahead of their UK Snooker Championships semi-final
Nichola Burley plays Alex's wife, Lynn Higgins, and James Bailey takes on the role of the greatest player never to be World Champion, Jimmy White.
This drama comes during the 30th anniversary of world snooker's greatest ever final, when 18.5 million people stayed up past midnight to see Dennis Taylor challenging Steve Davis to his customary crown. This audience remains a post-midnight viewing record for any channel in the country.
This rip-roaring romp through the snooker scene of Eighties Britain is a celebration of the huge personalities of that time and a nostalgic look back at a high-profile period of this very British sport.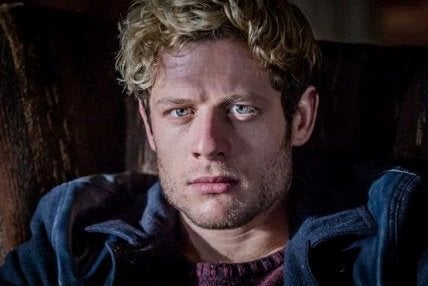 12 TV Dramas For Autumn 2015