Aisleyne Horgan-Wallace has finally shared her side of the story, following *that* 'Celebrity Big Brother's Bit On The Side' fight, which has resulted in police cautioning Farrah Abraham and Janice Dickinson.
READ MORE:
The incident took place a week ago, and Aisleyne has now stated that she's been suffering anxiety attacks and sleepless nights ever since.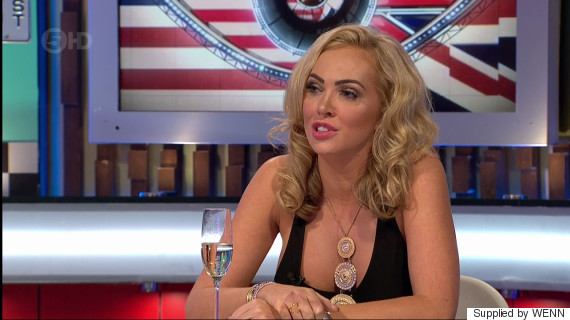 Aisleyne in the moments before the incident
During a chat with Star magazine, the former 'Big Brother' housemate gave her version of events, claiming that she was "ducking and diving" to avoid two glasses that were allegedly thrown by Farrah.
She explained: "Farrah stood up and threw her glass at me. It looked like she was aiming for my head.
"For a split second, it seemed like she was just throwing her drink and I thought it would be great TV. I didn't realise she would take it to another level and start smashing glasses."
Aisleyne added that Janice was "completely on my team", explaining: "She told me she's always been a fan and that I'm a legend. She said I've done nothing wrong."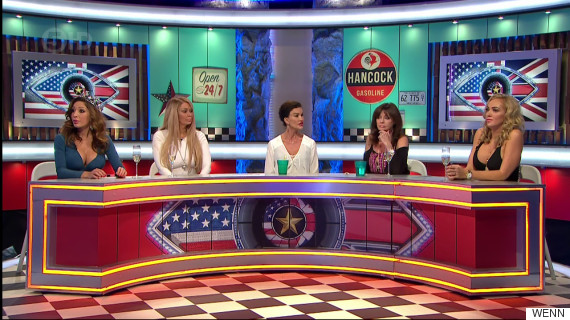 The brawl happened on 'CBBBOTS' on Tuesday night
It's believed that Janice threw a chair during the altercation, which has resulted in police cautions for both her and Farrah.
Vicki Michelle was hospitalised after being caught in the crossfire during the incident, and she previously stated that she would be pressing charges.
Speaking days after the fight, her rep said: "Actress Vicki Michelle MBE is this morning with Hertfordshire police and will be pressing charges against Farrah Abraham, who struck the back of her head with great force with a glass during the recording of 'CBBBOTS' this week.
"Vicki has been in show business for 40 years and has been left in deep shock and with concussion after the attack by Ms Abraham."
To complicate things further, Farrah is suing Janice, claiming the supermodel caused "neck and back injuries" during the brawl.
LIKE US ON FACEBOOK | FOLLOW US ON TWITTER