China has given us a reason to test the strength of our stomachs.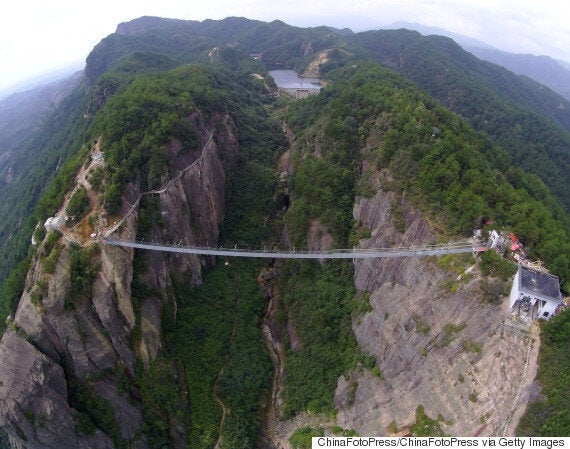 A 300-metre long glass suspension bridge at the Shiniuzhai National Geological Park, is now officially open to the public.
Built 180 metres above ground, the bridge will probably make you question your ability to handle heights.
The bridge opened on Thursday and brought eager tourists who braved the long walk across, literally to their knees.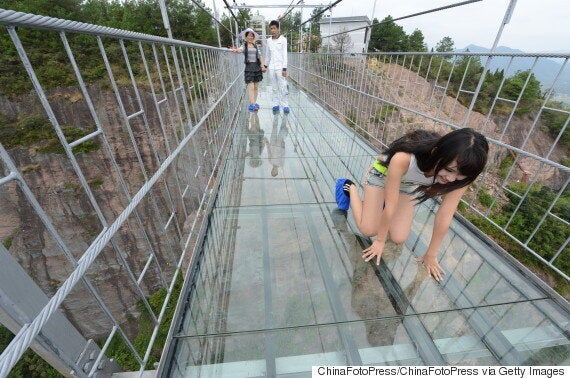 According to the South China Morning Post a double layer of glass, 24 mm thick, bolsters the bridge's flooring.
The construction has been fittingly called Haohan Bridge, which means "Brave Men's Bridge".
And if you are indeed of the courageous sort, the payoff looks magnificent.
Treated to stunning views of the Shiniuzhai National Geological Park, we imagine that the bridge is almost as good as walking on air.
A team of 11 engineers worked on the construction, undergirding glass with steel cables.
Yang Guohong, an engineer, told the Daily Mail: "No matter how the tourists jump on the bridge we built, it will be fine."
"The steel structures beneath the bridge is incredibly dense so even if the glass gets broken, visitors won't fall down."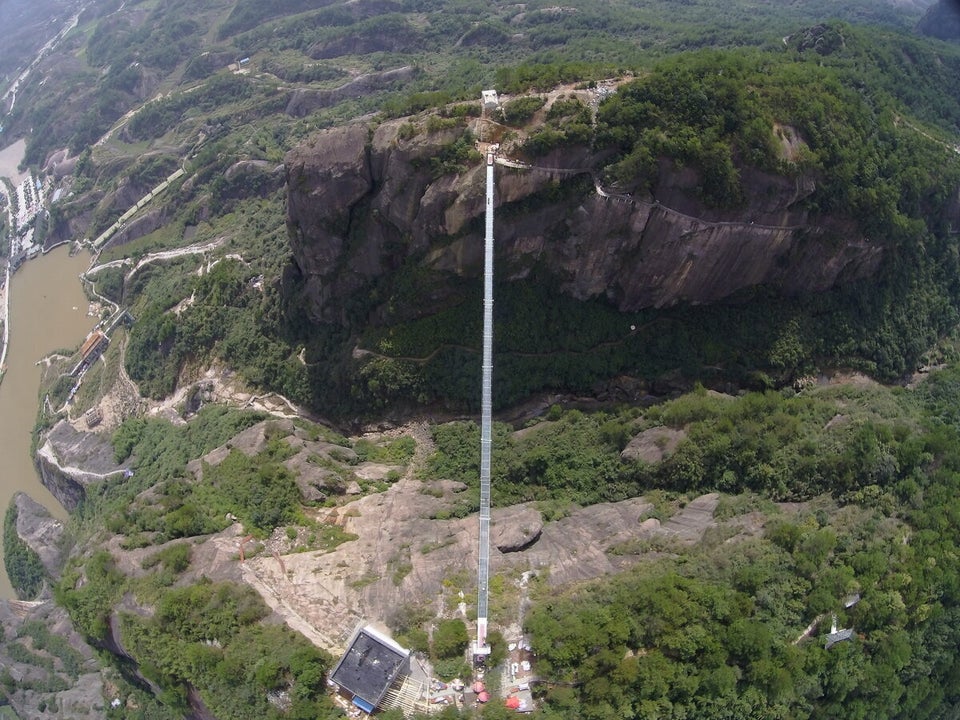 China Glass Suspension Bridge