Hayley Hasselhoff, daughter of David Hasselhoff and Pamela Bach, is carving a name for herself as a plus size model.
Signed with top agencies Wilhelmina in America and Milk Management in the UK, 23-year-old Hasselhoff is already a modelling veteran (having started out at age 14) and has starred in major plus size campaigns and fashion weeks across the world.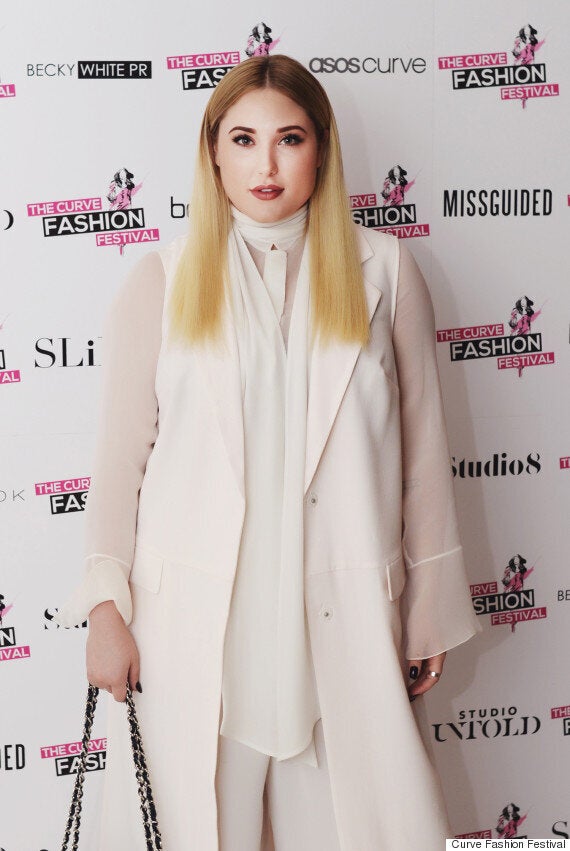 What changes would you like to see in the fashion industry?
Plus size fashion just isn't at the same quality as straight size yet.
I would like to see it more publicised in magazines and television ads - giving all designers the drive to create amazing clothes for all body types.
A size 14 has so many different shapes to it, but when you go to fashion school, there's one figure you get taught to design for. That's why lots of designers don't make plus size. It's like the school after the school.
I think we will get there eventually, we've come on in leaps and bounds already - plus size models have been around since modelling started, but now that fashion has such a voice for body image as well, we're finally in the public eye.
It's touching a lot of different people and beginning to get the awareness it needs to get.
What's the best thing about being a plus size model?
My career has given me a voice to help push girls into body confidence and feeling good in their skin.
There are so many people standing up for it and there's so many role models out there. I'm so happy I get to be a part of that group of girls.
What are your favourite plus size brands?
Hey Gorgeous, Persona by Marina Rinaldi, ASOS, Elvi and Navabi. Evans Cut Collection is always so amazing too - they tailor to fit plus size figures, rather than just making straight size clothes bigger.
I tend to wear plus size clothing more than straight size - high fashion is still lacking on that front, but the high street is killing it right now.
Things like the Curve Fashion Festival are so important as they get people to realise the availability of plus size fashion.
Do you think we should ditch the term 'plus size'?
For me, I have no problem with the term plus size. I started as a plus size model when I was 14 so I only associate it with success and love - it's all about how you look on a word.
For me, it's an industry term, not a society term. It's very different to what society thinks plus size means.
What's your top advice for feeling body confident?
Love who you are today. There's too many people who want to achieve who they will be tomorrow without loving themselves as they are. You're not going to get to where you want to be unless you accept yourself for who you are.
When it comes to styling adivce, try on everything to find what works for you and what makes you feel most confident.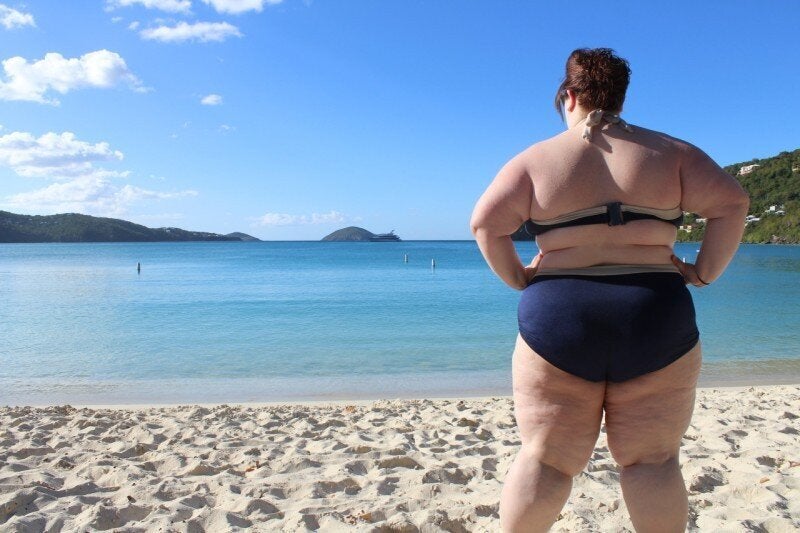 We Exist: Diversity In Plus Size Bodies