A Malawian prophet has been caught on camera allegedly walking in mid-air, to the amazement of his followers.
Shepherd Bushiri has previously made claims that God blesses him by helping him perform miracles.
He's part of the religious group Enlightened Christian Gathering, and regularly posts such stunts onto his social media accounts.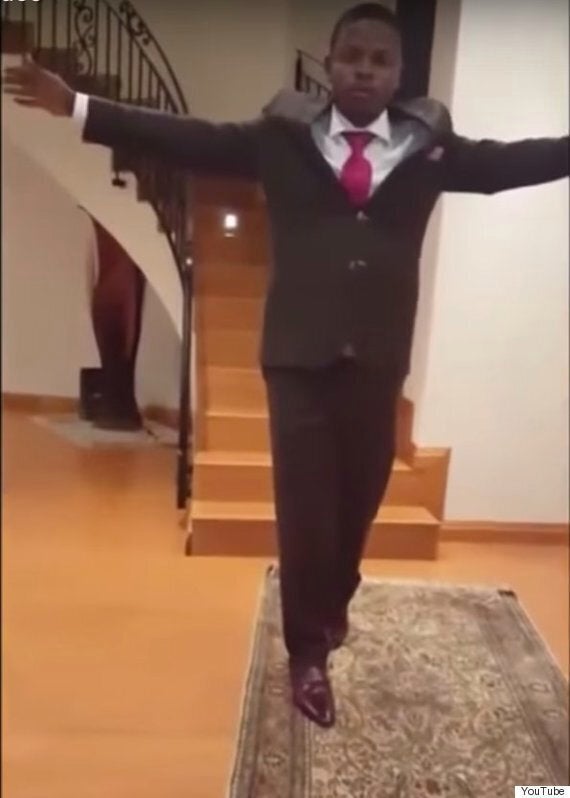 This man is claiming he can levitate
The camera follows Bushiri as he is introduced with a full body shot of him walking down the stairs.
As he then descends to perform his levitating stunt, the camera zooms in on his feet.
Suddenly - as if by magic and not by the fact he could well be holding onto the handles next to him - he begins to hang in the air.
According his Facebook, Bushiri is the founder of Enlightened Christian Gathering Church (ECG) and the Shepherd Bushiri Ministries International.
He claims he is mightily used by God in prophetic, healing and deliverance ministries and that his ministry is known as the ministry of the book of Acts because of the great undeniable signs and wonders which happen in the name of Jesus.