Relationships come and go but tattoos are forever, as one woman found out when she tried to remove her ex-boyfriend's name from her arm.
Three years ago, 23-year-old Jessica Hardy got the word "Charlie" - the name her boyfriend at the time - tattooed onto her forearm.
But the pair split up and when the mum-of-one met a new man, Ryan, she wanted nothing more than to get rid of the physical reminder of the past.
Believing laser treatment was too slow and too expensive, Hardy attempted to burn the unwanted tattoo from her skin using a pure acid home removal kit.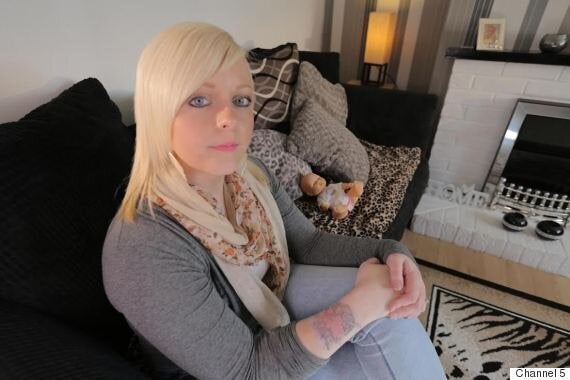 "It kind of felt like somebody had poured boiling hot water over me," she said when she appeared on Channel 5 show Tattoo Disasters earlier this year.
"It was as if my skin was just coming off every time I looked at it."
Hardy had found a YouTube video on acid peels and ordered herself a "bargain" kit online for £15.
The key ingredient in the kit was TCA, or Trichloroacetic acid - a compound used by professionals for cosmetic peels.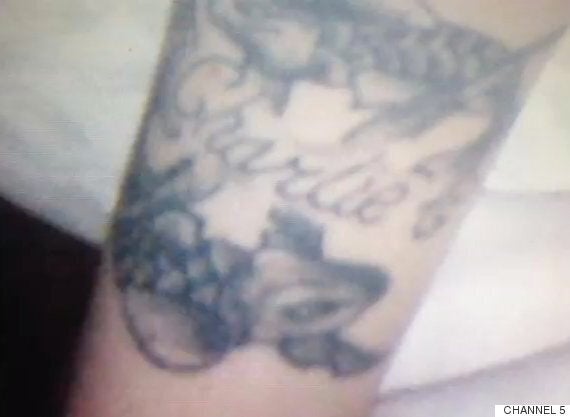 The tattoo Hardy wanted removed
Using TCA can be extremely dangerous if you have not received relevant training, as Hardy found out.
"It did say use part water and part acid, but I just put it on," she explained.
Hardy hoped the un-diluted acid would speed up the tattoo removal process, but instead, she suffered burns within minutes.
Despite her painful first experience, Hardy repeated the treatment another six times in the hope that it would rid her of the tattoo.
"I regret doing the acid now as I have made process slower," Hardy told Channel 5.
Hardy also recently appeared on BBC's Inside Out, in an episode investigating the rise of at home tattoo removal.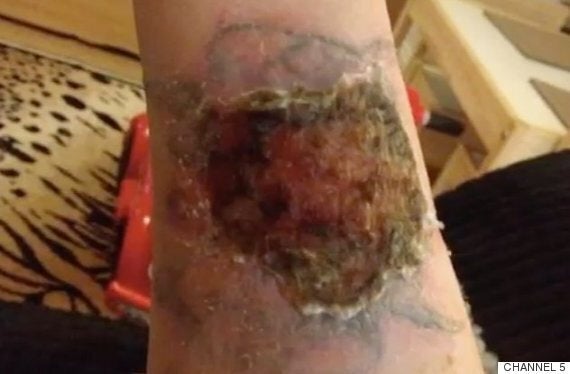 Hardy's burns after using the acid
After a year, the tattoo was scarred, but still visible, so Hardy finally sought the help of tattoo artist Aaron Mullen.
He's advised Hardy to have laser removal surgery, but she will have to wait until her scars have healed further.
At the time, the British Medical Laser Association (BMLA) and the British Association of Aesthetic Plastic Surgeons (Baaps) called for tighter regulations of the industry, after figures indicated an increased number of people with burns and scars caused by untrained practitioners.
Hardy's story was just one featured in the latest BBC programme.
Christine Heemskerk, vice chairman of the Trading Standards Institute, said the findings of the BBC Inside Out investigation would be discussed with other trading standards bosses and industry experts on 14 October.
"I have to admit at the moment Trading Standards hasn't really done enough to raise awareness for consumers because this is a fairly new product.
"But now we know that there are issues out there - hopefully we can get the message out there to consumers that they should not be buying these products, especially over the internet."
Hardy's experience is a serious reminder to alway consult a professional you can trust when getting, or removing, a tattoo.
Jessica Hardy appeared on Channel 5 Spike's Tattoo Disasters is April and on BBC's Inside Out on 28 September 2015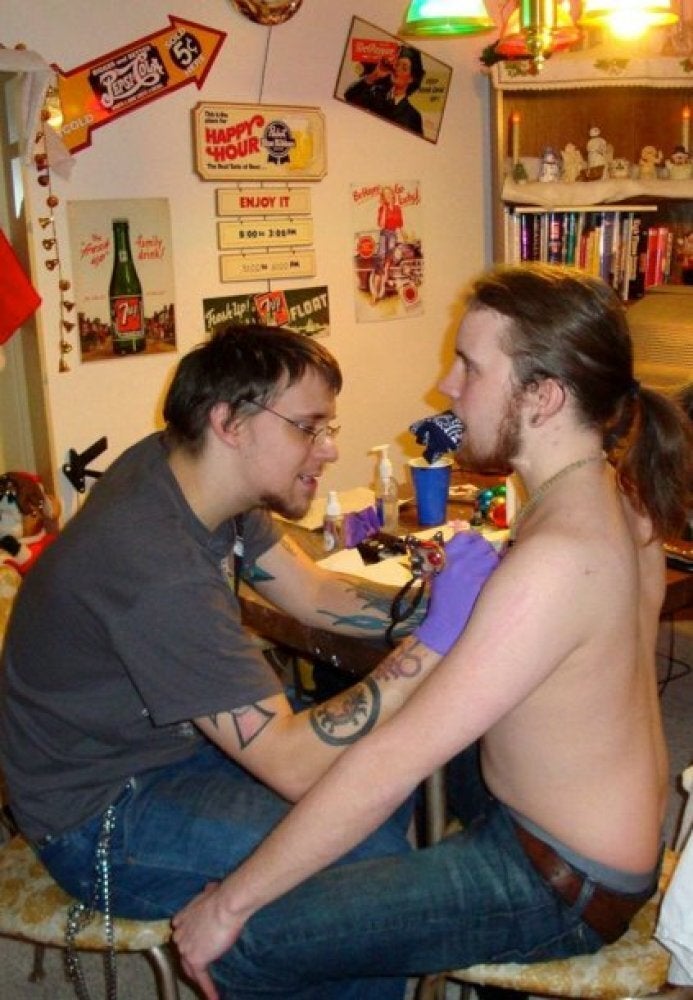 The Worst Tattoos You'll Ever See