You can believe in gender equality and still love makeup, fashion and the colour pink, as one talented artist is proving.
She began creating the images at a time when she felt very ambivalent in her own life, studying towards a masters degree in feminist art while also working in the fashion industry.
"The two worlds seemed contradictory yet also a little complimentary. I wasn't sure how to define myself, as I felt stuck in between two places that I could simultaneously relate to, but also felt a little excluded from," she tells HuffPost UK Lifestyle.
"I had this feeling that I couldn't be a real feminist if I was into fashion and I couldn't be a real fashion girl if I was a feminist.
"I eventually decided to stop trying to be either/or, but to instead embrace the contradictions and ambivalence in my life and remain neither and a little bit of both."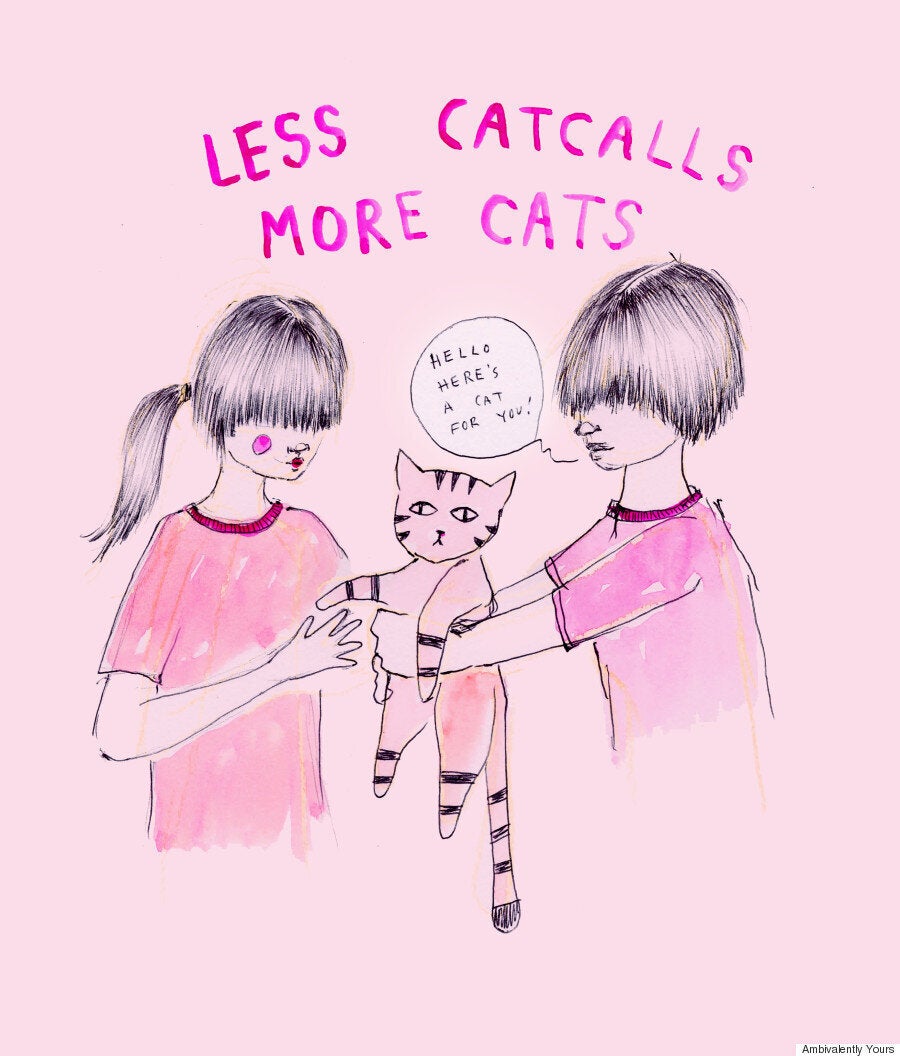 The artist saw her illustrations as "conversation starters" and began posting them online in order to make connections with others.
"In doing so, I hope to facilitate feminist conversations and empathetic alliances," she says. "In other words, I aim to help people feel a little less alone and I hope to feel a little less alone, too.
"These online connections give me courage and make my artistic practice a little less isolating."
The artist originally kept her true identity a secret in order to protect herself from the harsh world of internet trolls.
"The internet can be a volatile place and my work is always inspired by personal experiences, so I found that the only way I could be honest without making myself too vulnerable was to be anonymous," she explains.
"My anonymity was a form of self-preservation, which in turn gave me courage to be more daring in my art."
But now, she believes her anonymity allows Ambivalently Yours to make a stronger statement.
"Ambivalently Yours becomes less of a reflection of my personal self and more of a representation of the ideas behind the work. Ambivalently Yours is my more daring alter ego," she says.
Check out a few of our favourite illustrations below: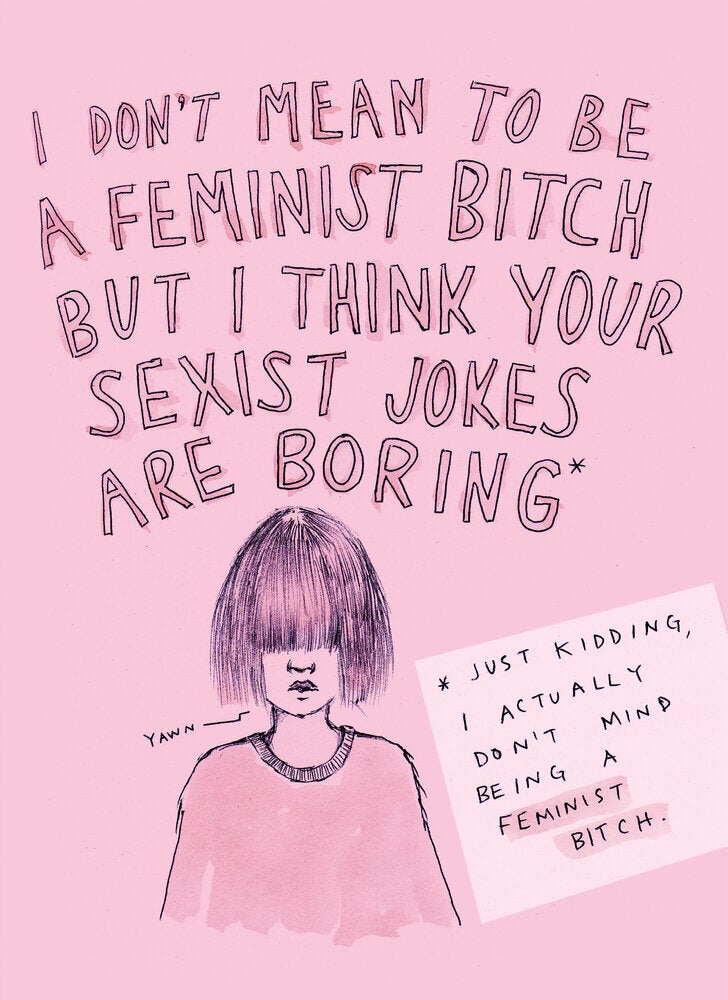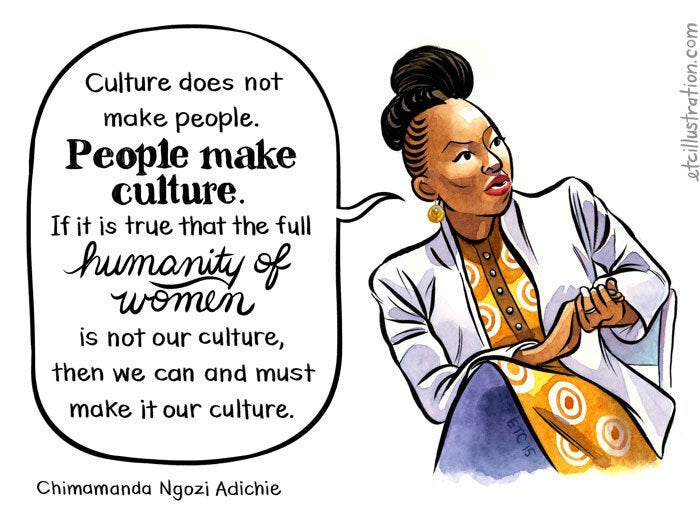 10 women on why feminism still matters