A couple whose son died from a rare brain infection found a heartbreaking note when they returned home from hospital to collect the clothes he would be buried in.
She wrote: "This is the note we found from him on the table in the living room.
"We have no idea when he wrote it but you can tell he was always a special child.
"We will love you forever Leland. Sleep tight and don't let the bed bugs bite!"
Amber and her partner Tim's six-year-old son Leland became ill in September 2015.
Leland was infected with an amoeba - a cell organism - called Balamuthia mandrillaris that was rapidly infecting his brain.
Amber set up the Prayers for Leland Facebook page on 19 September.
On 20 September, Tim wrote: "They are keeping Leland intubated because he's still really out of it. They said they think it is taking him so long to wake up because the infection in his brain is so bad.
"They think he will possibly need to be here a few more weeks and that's if he shows improvement. They told Amber even if he gets better he will need lots of physical therapy. He will be on meds for another year after he leaves."
On 21 September the parents confirmed Leland had "an amoeba", adding: "Please pray harder than you ever have."
Just five days later on 26 September they shared the news that Leland had died.
The Facebook status read: "Today sweet Leland went to be with the Lord. He fought so hard, but ultimately the sickness was too much for his body to handle. The family is heartbroken and filled with sorrow, and we respectfully ask that you allow them time to grieve."
In an emotional post on 28 September, Amber wrote: "This is Amber. This will be my only post on here for awhile. I was over protective of Leland and tried my best to keep him safe.
"He was my world. He made me a mother. We struggled so hard to have him.
"He was a preemie baby but came out screaming and healthy. He was smart from day one. He knew his ABC, numbers, colours, shapes and 20 sight words by the time he was a year old.
"My whole life this has been my only fear and it came true. No one should ever have to bury a child. I always said I hope it's me that goes first because I don't think I'm strong enough to handle something like this. It still doesn't seem real to me.
"He was the light of our life and the centre of this family. I count the days until I can see his sweet face again and hear that beautiful voice."
The family set up a GoFundMe page for Leland's medical and funeral costs, which amounted to $10,000. At the time of writing, the funds had reached $13,000.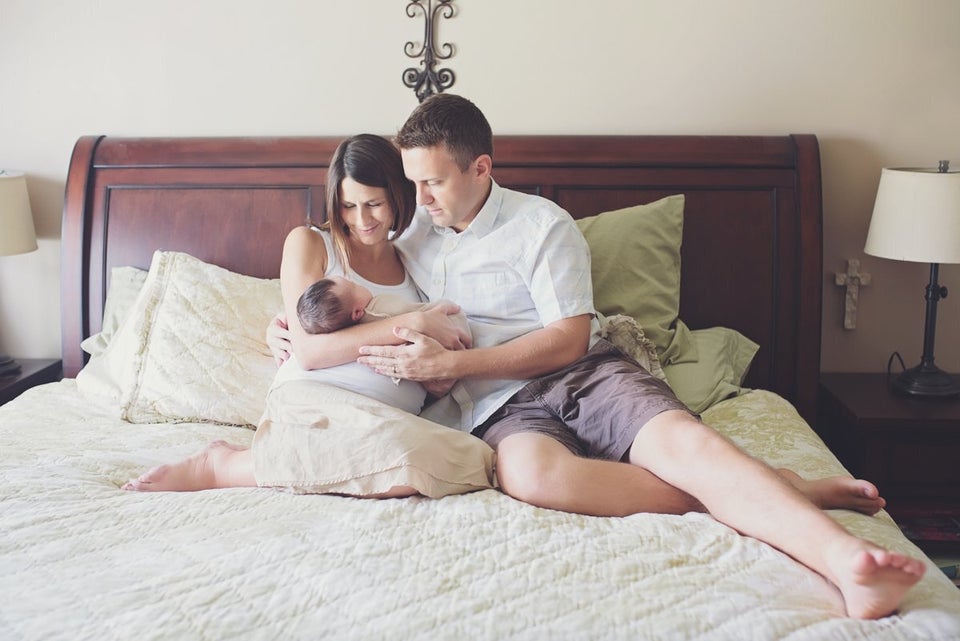 Beautiful Photographs Documenting Baby With Down's Syndrome And Inoperable Tumour