Sir Richard Branson has penned an open letter demanding a man on death row not be executed by the state of Oklahoma.
Published in the Oklahoman newspaper on Wednesday -- the date of Richard Glossip's execution -- the Virgin chief appealed for the life of a "father, son and fellow human being," whom he notes was convicted 17 year ago despite a "breathtaking lack of evidence."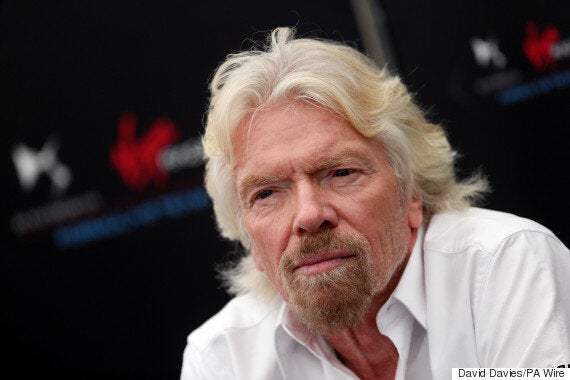 Branson during the Visa London ePrix at Battersea Park, London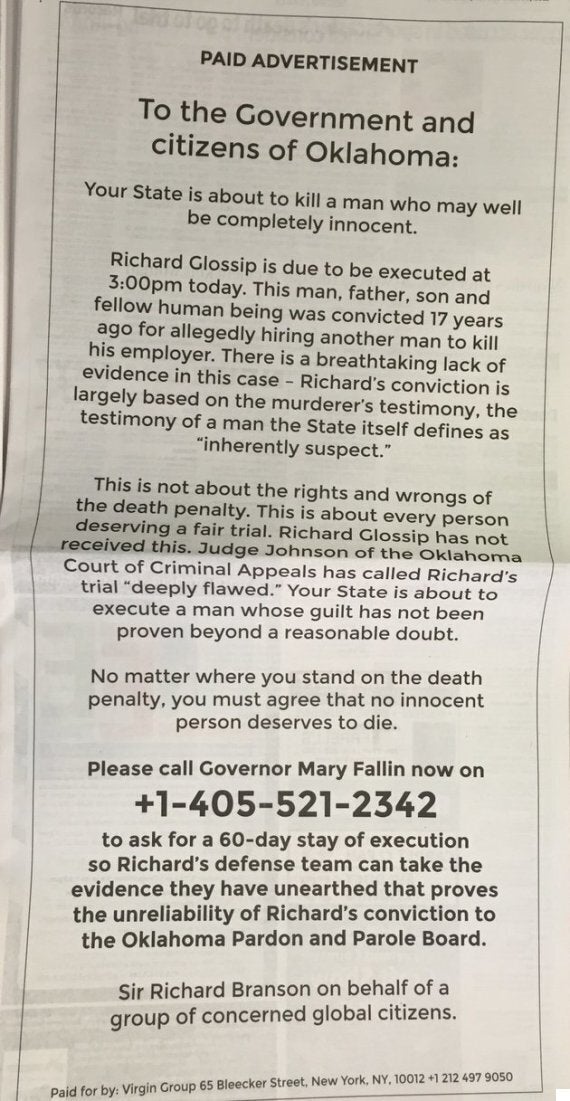 Glossip was convicted of first-degree murder after being accused of paying Joseph Sneed to kill his boss. Sneed beat the victim to death with a baseball bat, but was spared the death penalty after rolling over on Glossip.
Fallin said earlier this week that she would not intervene in the execution unless a federal or state court grants a new trial.