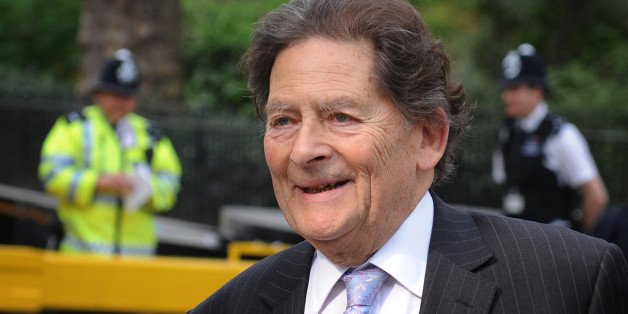 Stefan Rousseau/PA Archive
Lord Lawson, the former Chancellor of the Exchequer leading the Tory campaign to exit the EU, has said he is not "anti-European" because he has a home in France.
The peer, better known as Nigel Lawson, was questioned on Radio 4's Today programme about his fears "xenophobes" would dominate the "out" campaign ahead of the referendum on the UK's membership of the bloc.
Asked who he was referring to, he said: "They'll be plenty, you know as well as I do.
"The point is I am not anti-European. None of us (in the 'Conservatives for Britain' group) are anti-European. Indeed, I am speaking to you from my home in France.
"The problem is not Europe, the problem is the European Union. It is way past its sell-by date."
Some on Twitter scoffed at the comment.
"I am not anti-European. I'm speaking from my home in France" Nigel Lawson sets out stall as man to lead the #Brexit campaign @BBCr4today

— Catherine Mayer (@catherine_mayer) October 1, 2015
Lord Lawson campaigning to leave the #EU .. from his home in France! You couldn't make it up #bbcr4today

— Tim Lezard (@TolpuddleTim) October 1, 2015
I'll lead the Tories EU exit campaign, says Nigel Lawson, the 83yr old millionaire, climate change denying, Lord from his 2nd home in FRANCE

— Chuck Ca$h (@ChuckCash) October 1, 2015
Lord Lawson explains from his home in France that he knows what normal British people want. #r4today

— J-P. Janson De Couët (@ostercywriter) October 1, 2015
Thatcherite dinosaur to lead UK EU exit group from home in France. Says everything! http://t.co/fwWyVps1WW

— Paul Blomfield (@PaulBlomfieldMP) October 1, 2015
Lord Lawson is leading the Tory EU out group. He lives in France and has a Latvian g'father who changed their surname from Leibson in 1925

— Josh Leeson (@Joshlsn) October 1, 2015
David Cameron is attempting to thrash out a deal with EU leaders to claw back powers for the UK.
But Lord Lawson, at the helm of the Conservatives for Britain group that includes eurosceptic Tory backbenchers, believes "we cannot afford to wait that long".
He said he would not share a platform with the rival Out campaign, UKIP-backed Leave.EU but said all were welcome to "rally" to his group.
Writing in The Times this morning, he said: "If we leave the playing field vacant, less moderate, xenophobic voices will dominate the debate and we will fail as soon as the Government, the major political parties, the CBI and trade unions declare they are backing the 'in' campaign."
Lord Lawson, 83, Chancellor between 1983 and 1989, said he "applauds" Mr Cameron's attempt at reform, but that the EU was "simply not set up to allow individual countries to try to wind back the ratchet".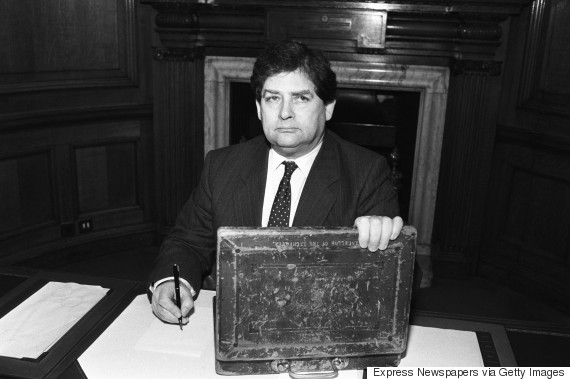 Lord Lawson at work on the Budget in 1989
On Today, he said: "I've been around a very long time. In my considered judgement the necessary changes are not going to happen. If I am wrong, excellent. But it is highly unlikely."
And he argued europhiles want a "single country United States of Europe". "The European Union is an entirely political venture. There is no economic benefit at all. Economically it is damaging us."