Peeple is a new app that will let everyone rate and review each other - including you and there's nothing you can do about it.
The app's current terms and conditions prevent people from opting-out from the service, meaning anyone can have a profile created for them and receive ratings and even 'reviews' both positive and negative.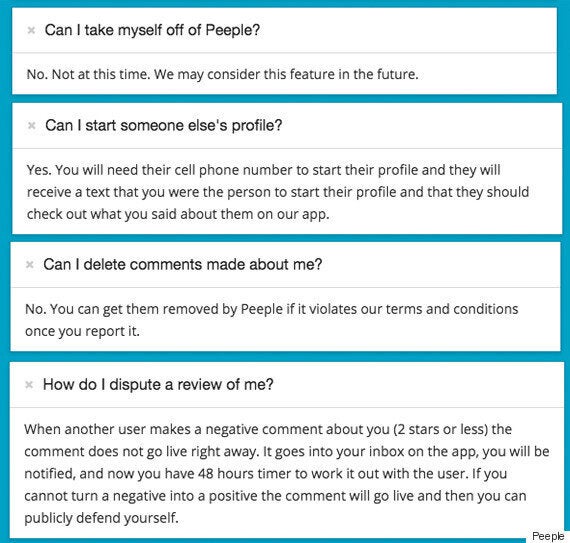 And the weight of public opinion appears to be against the app in its current form.
And as a result, changes are expected before the app is released to the public.
"You want the option to opt in or opt out. You don't want the ability for users to start your profiles even if you would only get positive reviews if they did (Our app does not allow negative reviews for unclaimed profiles)
"People are genuinely good even though Yelp has over 47 million reviews and all the users are anonymous and in that 47 million reviews there are 79% positive reviews. (We are not anonymous as users of the Peeple app which should make our positivity even higher than Yelp)
"You want this available on Android too (We are building it now)"
HuffPost UK has reached out to the founders for comment.
Popular in the Community