While an American community starts to grapple to make sense of a senseless shooting – with a Nazi sympathiser walking into an Oregon college and slaying nine students – '3 ½ Minutes, Ten Bullets' comes to UK cinemas, telling the true story of another tragedy that took the life of one teenager, in the tiny time-span of the title.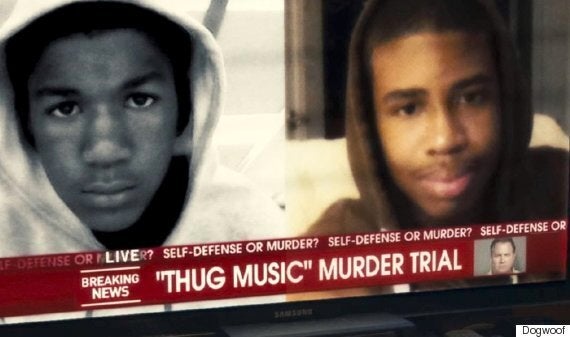 The death of Jordan Davis sparked a debate about Florida's controversial Stand Your Ground laws
On Black Friday in 2012, two cars parked next to each other at a Florida gas station. A white middle-aged male and a black teenager exchanged angry words over the volume of the music in the boy's car. A gun entered the exchange, and one of them was left dead. Michael Dunn fired 10 bullets at a car full of unarmed teenagers and then fled. Three of those bullets hit 17-year-old Jordan Davis, who died at the scene. Arrested the next day, Dunn claimed he shot in self-defence. Thus began the long journey of unravelling the truth.
For Jordan's father Ron, taking part in the film was both indescribably grueling, but also a powerful message to troubled characters across communities that, in his words, "there's absolutely nothing wrong with de-escalating a volatile situation, and returning home to your family".
He tells HuffPostUK: "We live in a shoot first society in the US with troubling consequences.
"The film's message is, the decisions you make in a short amount of time may cost you your freedom or even death."
For director Marc Silver, there is another underlying theme to the film which, he says, invites viewers to examine their own sense of racism, which may even lie in their subconscious.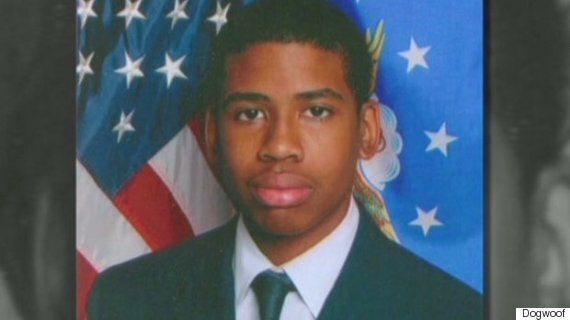 Ron Davis hopes the film exploring the death of his son Jordan (above) will spark people to consider the consequences of a shoot first society
"Michael Dunn believed that he was a victim and that Jordan was responsible for his own death. In fact Dunn went as far as to say potentially he saved someone else's life by killing Jordan," he tells HuffPostUK.
"Dunn was so blind to his own racism that I felt he became a metaphor for how the US is far from being a 'post racial society'."
The difference between the UK and US is marked by one haunting scene when the film follows Jordan's music teacher into a room where they store instruments – it's the chilling sight of a school's music room doubling up as a 'lock-down' in case of shooting.
"This was a very powerful moment for me because growing up in the UK it would be unimaginable that as kids we would need this in our classroom," says Marc now.
For Ron Davis, despite the tragedies of Ferguson, Baltimore and Charleston, he feels there is still the need to amend the Stand Your Ground Laws, which remove the duty to retreat before using force in self-defence.
Ron says, "We should have a duty to retreat if we can retreat safely."
It's this sense of turning tragedy into something good that has fuelled Ron to participate in what is the devastating tale of a completely avoidable tragedy.
"It's the knowledge that it serves as blueprint for other families who have suffered loss due to gun violence," explains Ron with immense dignity. "The film gives them hope of triumphant ending to their personal struggle with the justice system.
"I passionately use this film to have the public connect with these families."
Director Marc followed this lead when it came to his directing Ron and Lucy Davis.
"Of course it is a very intense experience to be filming people suffering such irreversible loss so intimately," he says now. "There was one time I was actually crying behind the camera.T
"[But] they were parenting Jordan even in his death and were fighting for justice with such dignity," he explains. They were so open and realized that although the film is about the life and death of their son, it speaks to the unjust deaths of many other people in America.
'3 1/2 Minutes, Ten Bullets' is in UK cinemas from today. Click here for ticket and listings info.
Related