We must admit that when we first heard rumours that Kylie Minogue was planning a Christmas album we got chills - and not of the John Travolta variety, but now we've seen the roll call of guests she's duetted with, we've warmed to the idea.
Both unlikely duet partners appear on the forthcoming Yuletide longplayer, cryptically titled 'Kylie Christmas', which, let's face it, is going to be the campest thing since, well Christmas.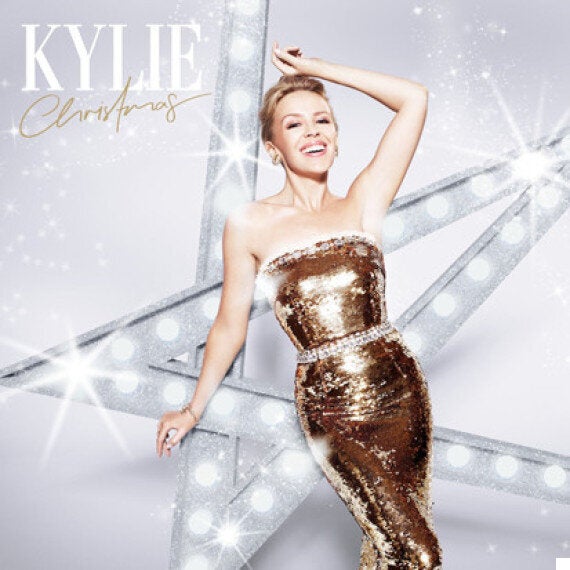 Rocker Iggy features on 'Christmas Wrapping', whilst Mr Corden has contributed his dulcet tones to a cover of Yazoo (and the Flying Picket's) classic, 'Only You'.
There's even a posthumous duet with ol' blue eyes himself, Frank Sinatra and - calm yourselves - sister Dannii, although that particular track, an original disco-tinged festive number going by the name of '100 Degrees' has been relegated to the Deluxe edition of the album.
Does that bode well? Who knows? We'll just have to wait until the album is released in all it's Christmassy glory on 13 November.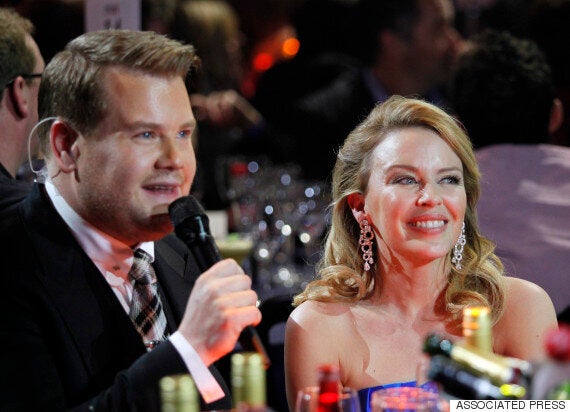 Feeling festive: James Corden and Kylie Minogue
The one-off gig promises to see the pop princess performing songs from her Christmas album as well as new versions of some of her biggest hits.
Full tracklisting for 'Kylie Christmas':
It's The Most Wonderful Time Of The Year
Santa Claus Is Coming To Town featuring Frank Sinatra
Winter Wonderland
Christmas Wrapping (with Iggy Pop)
Only You (with James Corden)
I'm Gonna Be Warm This Winter
Every Day's Like Christmas
Let It Snow
White December
2000 Miles
Santa Baby
Christmas Isn't Christmas 'Til You Get Here
Have Yourself A Merry Little Christmas
Oh Santa*
100 Degrees (with Dannii Minogue)*
Cried Out Christmas*
It's The Most Wonderful Time Of The Year (DVD)*
2000 Miles (DVD)*
Christmas Isn't Christmas 'Til You Get Here (DVD)*
100 Degrees (with Dannii Minogue) (DVD)*
I'm Gonna Be Warm This Winter (DVD)*
Oh Santa (DVD)*
*Deluxe edition only (poor Dannii)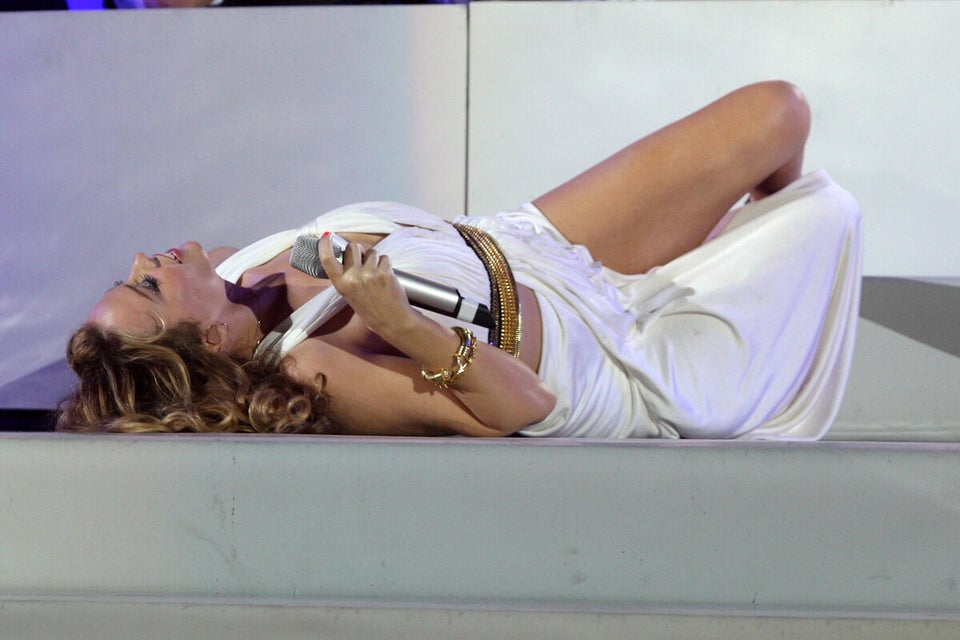 Kylie Minogue's 100 Sexiest Pics
Popular in the Community