The British father of Chris Harper-Mercer, the 26-year-old who shot dead nine people at a US college campus on Thursday, has spoken publicly of his family's shock and "devastation".
His son, who is believed to have moved to America from the UK as a child and whose social media profiles featured content supporting the IRA, apparently demanded to know his victims' religious beliefs before opening fire at Umpqua Community College in Roseburg, Oregon, on Thursday.
Speaking with a distinctive English accent from his home in the US, Ian Mercer told reporters: "I've just been talking to the police and the FBI and all the details I have right now is what you guys [reporters] have already.
"I can't answer any questions right now, I don't want to answer any questions right now.
"It's been a devastating day, devastating for me and my family.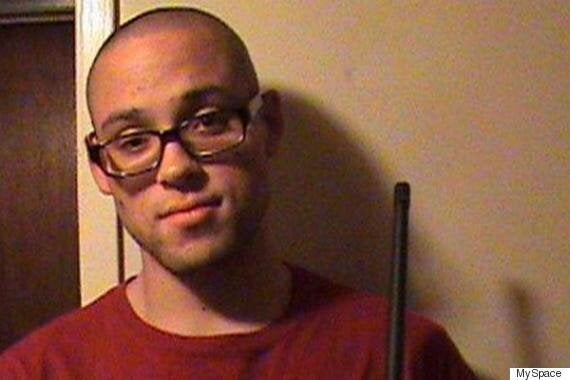 Gunman Chris Harper-Mercer
"Shocked is all I can say."
Carmen Nesnick, Harper-Mercer's step-sister, said he was born in the United Kingdom and travelled to the US as a young boy.
She added: "I'm actually still shaking and my mum is in there crying. I don't know what to do."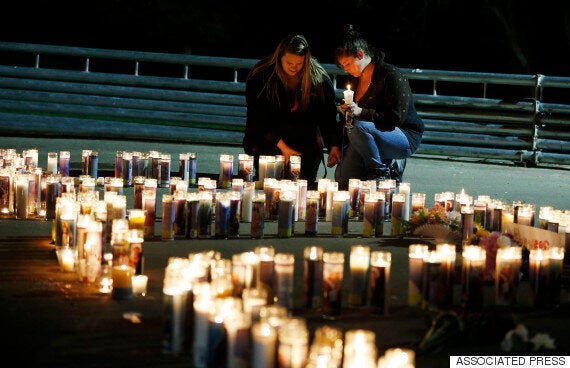 People gather at a makeshift memorial following the massacre
Several people remain injured in hospital following the incident, the 45th school shooting in the US this year.
Authorities initially refused to name the gunman, and shed no light on his motive.
Kortney Moore, 18, said she was in a writing class when a shot came through the window and hit the teacher in the head.
The gunman then entered the Snyder Hall classroom and told people to get on the floor, she told the Roseburg News-Review newspaper. He told people to stand up and state their religion before opening fire.
The gunfire, shortly after 10.30am local time, sparked panic as students ran for safety and police and ambulances rushed to the scene.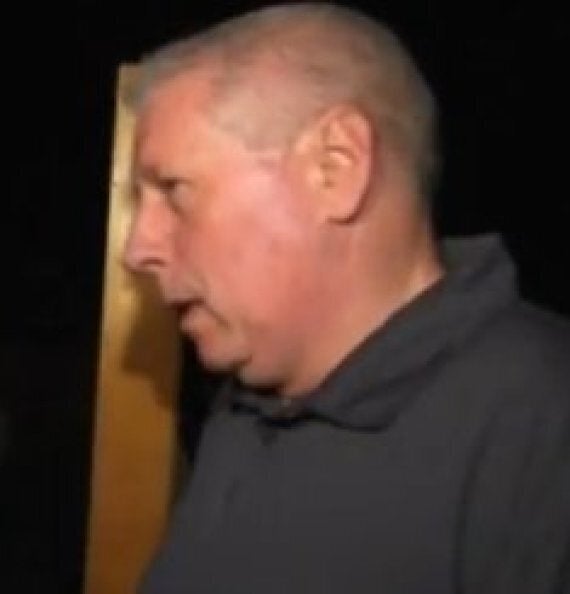 Ian Mercer speaks to press outside his home
Hannah Miles, 19, said she was in her writing class when her teacher got a call from security saying the school was in lockdown. She heard gunshots from a neighbouring classroom.
She said that huddled together in the locked classroom, the students and teacher heard footsteps outside and a man's voice call out to them: "Come on out, come on out." They remained quiet and did not open the door.
Police soon arrived and, after students were convinced that it was indeed officers, they opened the door.
She said: "It was like a huge burden had been lifted. A huge sigh of relief that we were going to be OK."
Douglas County Sheriff John Hanlin said at least two officers acted heroically in the shoot-out, but it was not clear if the gunman was killed by authorities or whether he took his own life.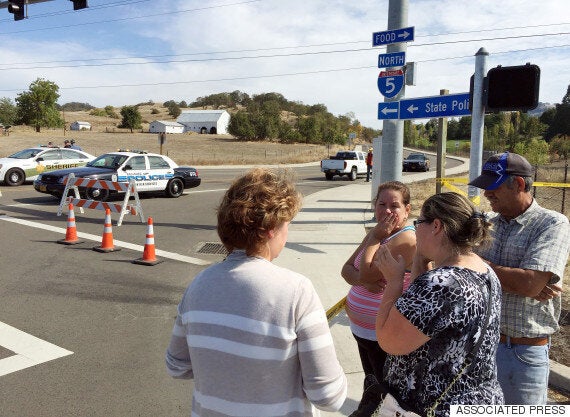 People gather near the college campus to wait for news
At a news conference, a visibly angry Mr Hanlin said he would not name the shooter.
He said: "I will not name the shooter. I will not give him the credit he probably sought prior to this horrific and cowardly act."
"It's been a terrible day. Certainly this is a huge shock to our community."
Story continues below slideshow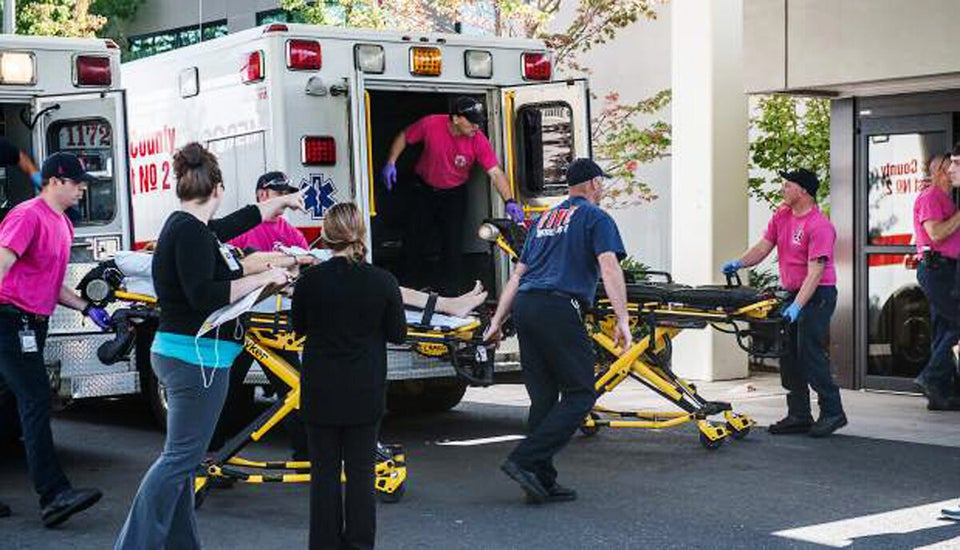 Umpqua Community College Shooting
Bronte Hart, a neighbour in Harper-Mercer's community of Winchester, said he would "sit by himself in the dark in the balcony with this little light".
She said a woman she believed to be the gunman's mother also lived upstairs and was "crying her eyes out" on Thursday.
Ahead of the shooting, a posting on the message board included a photo of a crudely drawn frog used regularly in Internet memes with a gun and warned other users not to go to school on Thursday in the Northwest.
Popular in the Community