Virgin billionaire Sir Richard Branson has suggested children should leave school at the age of 16 and travel the world.
Speaking at a Virgin Disruptors event on "the future of education", the entrepreneur said the current system sees children spend too many years at school.
Branson also said he believes university courses could be condensed.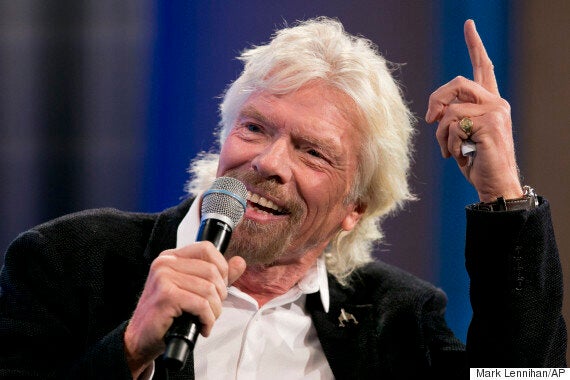 Some sage advice from Virgin billionaire Sir Richard Branson
"I think by the age of 16, for most they should have learnt all the basics that they need to get out into the outside world," he told the Press Association.
"My own feeling is that at age 16, ideally, they should go off and travel for a year, and if they want to go to university they should be able to go to a university course that is not longer than about two years."
He also pointed out that shorter courses would result in lower fees, to stop students being "saddled with tonnes and tonnes of debt".
"Maybe being a doctor needs three or four years, but most courses - you could get them done in nine months, 15 months, 18 months, and then get people out into the workforce. I think a radical re-think really is needed," he said.
Sir Richard, who dropped out of school and set up youth culture magazine Student at 17, said children need to learn about things that are relevant to real life, such as how retail and business works.
"They need to know what's going on in the world," he said. "Most kids come out looking at a newspaper and they see there's something called Isis, or they see a conflict in Syria, or they see something going on in Palestine - and they have no idea what they're talking about.
"A lot of what of what's taught in school, like French - they'll never learn French," he continued.
"It's a language that nobody's ever walked out of school knowing fluently.
"It's only there most likely because there's a lot of French teachers who would be put out of work if it wasn't there."
Sir Richard, who went on to set up Virgin Records before moving into transport, telecommunications and health among many other sectors and whose Virgin Group now boasts more than 100 companies, added: "I don't think much has changed in the 50 years since I left school."
The Disruptors event in central London features debates on the future of education with panellists including Professor Brian Cox and Wendy Kopp, founder of Teach for All.
Related