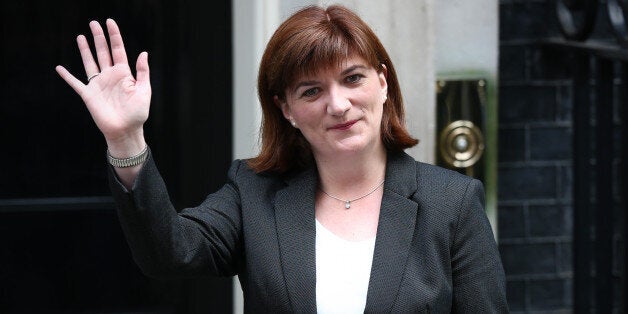 Education Secretary Nicky Morgan has said she can "personally not" imagine backing Britain's exit from the European Union.
Speaking at a HuffPost UK event at the Conservative Party conference in Manchester, the Cabinet minister said while people get "frustrated" with the EU, there are benefits of being in a "bigger grouping".
Her comments - effectively saying she would not back a "Brexit" regardless of the outcome of David Cameron's re-negotiation with Brussels - underline the divide within the Conservative party ahead of the referendum on the UK's membership of the union before 2017.
Asked whether she could imagine anything other than campaigning to stay in, she said: "Personally not. I completely understand why people get frustrated. I was the EU budget minister in the Treasury. But there are definite things to be gained from being part of a bigger grouping."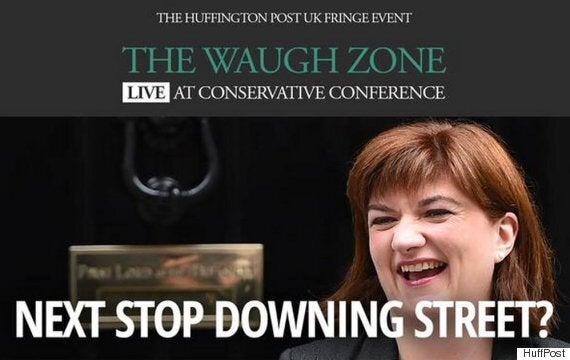 Earlier in the day, David Cameron gave his clearest signal yet he will campaign to stay 'in' the EU if he can claw back powers from Brussels.
The Prime Minister told Andrew Marr on the BBC that he will "make the case for staying in in a reformed Europe" during the referendum if he can strike a deal with EU leaders.
Meanwhile, Michael Heseltine, the Tory peer and former deputy prime minister, suggested he could not see the party leader campaigning for "Brexit".
Mr Cameron told The Marr Show: "I'm trying to get for Britain the things we need. Once I've got them then I will turn around and make the case for staying in in a reformed Europe."
But he added: "What is important is getting the right deal. If I can get that deal that will be a success. And it will be up to the British people to decide if that is a a success."
He also suggested he would "rule nothing out" in terms of campaigning to get the deal "Britain needs". And the Prime Minister made clear that while a decision will be made at the time, his Cabinet will be expected to push his "successful renegotiation" - suggesting collective responsibility will not be suspended.
Lord Heseltine told BBC 5 Live this morning he did not see a situation where Cameron would ever lead the campaign to leave the EU.
Pressed on whether this undermined the prime minister's whole renegotiation strategy, he replied: "You asked my opinion, not the prime minister's opinion."